"A One of a Kind Demon Story"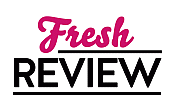 Reviewed by Kathyrn Little
Posted November 2, 2011

The best quality of this book was the new take on succubi and incubbi and the imagery. This author has the ability to make the reader truly experience a book. The reader will be able to picture the love scenes, the high intensity of the scenes is palpable, and there is even a little bit of tactile sensations available for the reader.
Callie is the protagonist of this novel. She is thinking about potentially accepting a teaching job when she happens upon Honeysuckle House, a house previously owned by a historical romance writer. She moves right in and settles into the new job. However, things rarely go as planned and the reader will enjoy this unpredictable book.
The characters have qualities that the reader will not be able to guess about-there is always some twist or some enigmatic background. The events are fast-paced and exciting to read about. The ending will leave the reader wanting more!
SUMMARY
I gasped . . . or tried to. My mouth opened, but I couldn't draw breath. . . . His lips, pearly wet, parted and he blew into my mouth. My lungs expanded beneath his weight. When I exhaled he sucked in my breath and his weight turned from cold marble into warm living flesh.

Since accepting a teaching position at remote Fairwick College in upstate New York, Callie McFay has experienced the same disturbingly erotic dream every night: A mist enters her bedroom, then takes the shape of a virile, seductive stranger who proceeds to ravish her in the most toe-curling, wholly satisfying ways possible. Perhaps these dreams are the result of writing her bestselling book, The Sex Lives of Demon Lovers. After all, Callie's lifelong passion is the intersection of lurid fairy tales and Gothic literature—which is why she finds herself at Fairwick's renowned folklore department, living in a once-stately Victorian house that, at first sight, seemed to call her name.
But Callie soon realizes that her dreams are alarmingly real. She has a demon lover—an incubus—and he will seduce her, pleasure her, and eventually suck the very life from her. Then Callie makes another startling discovery: He's not the only mythical creature in Fairwick. As the tenured witches of the college and the resident fairies in the surrounding woods prepare to cast out the incubus, Callie must accomplish something infinitely more difficult—banishing this demon lover from her heart.
---
What do you think about this review?
Comments
No comments posted.

Registered users may leave comments.
Log in or register now!