"Finding that you don't fit in anywhere makes trying to survive much more difficult."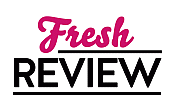 Reviewed by Jaime Zalinski
Posted September 12, 2011

Jacinda's world has been turned upside down... again. After being forced by her mother to leave the security of the pride, she fell in love with the human world and a human boy. With her secret out she must return to her childhood home as a traitor to her kind. In a place where she was treasured for her special trait, she is now shunned by those in power. No matter where is goes, she will be an outcast. Should she stay with her people and be looked down upon or should she risk it all for the boy who is always on her mind.
The Firelight Trilogy has been a roller coaster of emotions. No matter what Jacinda does, she seems to hurt those she loves. The second installment, VANISH, started off right after the cliff hanger of an ending from Firelight. The first chapter packs a punch I was in no way expecting. It was a wonderful way to start off an exciting book. Vanish is a page turner in every way. The story is so fast paced that the our main characters barely have time to take a breath before something else happens that changes the situation completely. I kept telling myself that I could read just one more chapter to see what happens to the characters you grew to love or hate in the first book of this wonderful tale. I also realized that first impressions are not always correct.
I found myself feeling sorry for characters I thought were selfish and liking characters that I couldn't stand. As for those characters I loved. I loved them even more. You see growth in many ways through this story. Motives that were not known in the beginning come to light. The pattern of fast pace revelations continues to the very last page. If you were a fan of Firelight, the continuation in VANISH is a must read. If you have not picked up the series yet, it is a must read for any fan of Young Adult or a reader who wants a great read to break them into the genre.
Learn more about Vanish
SUMMARY
Firelight introduced readers to the steamy romance between Jacinda and Will, and to the draki—descendants of dragons who can shift between their human and dragon forms. In this compelling sequel, Sophie Jordan delivers an action-packed plot while expertly capturing the emotional tension of young love, self-sacrifice, and unbearable choices. This heart-wrenching story will appeal to fans of Maggie Stiefvater, Lauren Kate, and Aprilynne Pike.
To save the life of the boy she loves, Jacinda did the unthinkable—she revealed her draki form to dragon hunters. Now that she's back within the protection of her kind, Jacinda is seen as a traitor. Harder still is the knowledge that she can never see Will again. But when, against all odds, she has a chance to be reunited with him, is the cost too high? Or will she risk everything for love?
---
What do you think about this review?
Comments
No comments posted.

Registered users may leave comments.
Log in or register now!