"Exciting and memorable story of the love and courage of the men and women of Cedar Cove."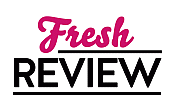 Reviewed by Kay Quintin
Posted August 21, 2011

Rachel Peyton, married for only ten months and already separated from her husband Bruce, has given up any hope of declaring a truce with her 13-year-old stepdaughter, Jolene. Having been best friends since Jolene was 6 years old, the teen declares she now hates Rachel, is jealous of her, and wants her gone from her dad's life and hers. Since Rachel is pregnant and keeping her presence unknown to Bruce, tension is high as Christmas draws near. Bruce and Rachel love each other but the tension Jolene causes is dangerous to the unborn baby's survival. How to make Jolene see herself for the spoiled child she is an insurmountable obstacle.
Rachel and Bruce are not the only residents of Cedar Cove with problems. Olivia and Jack Griffin are facing the realization that Olivia's parents are showing signs of dementia or Alzheimer's and fear for them living alone. Linc Wyse's auto repair business is going down the tubes when his wife's father is blackballing his business to bankrupt him because he does not approve of his daughter Lori marrying Linc. Along with other friends, relatives and neighbors of the nostalgic little settlement of Cedar Cove, they support and rely on each other for comfort and the needed support to work through their problems.
1105 Yakima Street is the 10th book in the Cedar Cove series. Each and every family is filled with love and caring for each other as they strive to work through the path that has been given them. Written about the average family woman in the average small town, these characters are strong, caring, and full of courage and hope. As in the other novels in this series, Debbie Macomber presents her story in a way that makes it extremely difficult for the reader to put the book aside until that last page has been turned, leaving the reader with a warm and fuzzy feeling. I anxiously await the next installment of Cedar Cove.
SUMMARY
1105 Yakima Street, Cedar Cove, Washington
Dear Listener, Youíve probably heard that my wife has left me. Rachelís pregnant, and she says that she canít handle the stress in our household anymore. My thirteen-year-old daughter, Jolene, is jealous of her. Maybe itís my fault. As a widower I spoiled her Ė Jolene was reading over my shoulder just now and says thatís not true. She claims Rachel ruined everything. But thatís not true. The real question is: How can I get my wife back? I donít even know where she is.
Sheís not with Teri Polgar or any of her other friends from the salon. The other question isÖwhen will Jolene grow up and stop acting like such a brat? Of course, Iím not the only one in town with problems. Linc Wyseís father- in-law is trying to destroy his business. And you know Charlotte Rhodes? Seems sheís becoming forgetful, and the familyís worried about her and Ben. Lots of other stuff going on Ė but Rachel is better at keeping up with it than I am. If you have any idea where my wife is, please give me a call. Please.
---
What do you think about this review?
Comments
No comments posted.

Registered users may leave comments.
Log in or register now!