"A lively debut series set in a charming community of crafters"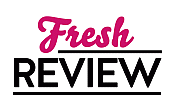 Reviewed by Sharon Galligar Chance
Posted August 12, 2011

Mystery Hobbies | Mystery Amateur Sleuth | Mystery Cozy
Elderberry Bay, Pennsylvania is well known for its quaint village feel, and for the shops that cater to every type of sewing or crafting need -- so much so that it has been nicknamed "Threadville." It seems like the perfect place for machine embroidery enthusiast Willow Vanderling realize her dream of having her own business. So she packs up and leaves the stress of New York City, and recent troubles at her former job, and heads to the mecca of all things made beautiful -- Threadville.
But paradise always has a snake among the beauty, and in the case of Elderberry Bay, that snake comes in the form of village zoning commissioner Mike Krawbach. Willow has found the perfect shop for her business, dubbed "In Stitches," but the commissioner is determined to tear the building down to make way for an ATV trail.
With support from his rowdy buddies, Krawbach is sneaky about gathering names on a petition to do just that, and Willow is furious about it and the two have words in public, with a lot of witnesses around! So when Mike is found dead in Willow's backyard, the police automatically point the finger at Willow as the prime person of interest.
It's up to Willow and her new friends to piece together the clues to who killed the bully Krawbach before Willow finds herself hopelessly tangled in the threads of deceit.
DIRE THREADS is the debut novel for author Janet Bolin's Threadville Mystery series, and it is a winner right from the beginning. With a vast cast of personable, likeable characters populating a lively, mesmerizing storyline, Bolin keeps the action moving along, and the humor bubbling as well.
I loved the premise of an entire village of craft-inspired shops, with cute names such as Tell A Yarn, Buttons and Bows, and Batty About Quilts. As a special treat, readers are sure to love the addition of embroidery patterns in the back. This will certainly be a great, fun series to keep your eye out for.
SUMMARY
Threadville, Pennsylvania has everything - a fabric store, yarn shop, notions store, quilting boutique, and Willow Vanderling's brand new shop, In Stitches, a hit with tourists eager to learn embroidering in the latest way, with software and machines.
But when the village's bullying zoning commisssioner picks a fight with Willow and turns up dead in Willow's yard, the close-knit community starts unraveling at the seams.
Willow must stitch together clues and find the real murderer, or the next thing she embroiders may be an orange prison jumpsuit . . .
Excerpt
For the first time, my new boutique, In Stitches, was officially part of the Threadville tour, which was both exhilarating and daunting. What if the ladies from today's tour avoided my shop, or worse, hated it?

But the first person to enter In Stitches on its opening day was a man. Mike Krawbach was gorgeous, if you liked icy blue eyes and an underfed look that made a certain type of woman want to take him home and fatten him up. I didn't trust him. He always talked to me like I was two years old, for one thing. He tossed an envelope onto a bistro table displaying my embroidered white linen tablecloth. "Here you go, Willow. My decision on your application to renovate that shed at the back of your property."

Shed? Blueberry Cottage was a Victorian confection of curlicues and gingerbread trim. Small, made of wood, and quaint. Definitely not a shed. Renting it to others would help ensure my financial survival, but it needed work. "You mean Blueberry Cottage."

Mike stretched his neck up as if to make himself taller and remind me that he was the village's zoning commissioner, and I wasn't. "It's been called that grandiose name since my granddad was a boy. It's a shed, and it's on a flood plain, too close to the river for us to allow a building permit. You can paint it, inside and out, but you can't do anything structural, like replace leaky plumbing. Or leaky windows."

I resisted the urge to peek at his feet. He was tall, but even standing on his tippy toes, he wouldn't be able to loom over me as much as he might like. I argued, "The hiking trail is between it and the river, and that trail is wide. The Elderberry River couldn't rise that far."

Mike shrugged. "The decision is final. Take it or leave it."

That was a choice? He strode out, leaving me seething. In Stitches hadn't had a customer yet, and I was almost ready to return to investment counseling in Manhattan.

Almost, but not quite. Outside, the Threadville tour bus arrived, and ladies streamed from it. Their handmade hats, coats, mittens, and scarves outshone ice crystals dancing in the pale February sunshine. Women disappeared into The Stash, Batty About Quilts, Tell a Yarn, and Buttons and Bows.

Threadville's real name was Elderberry Bay. The village had been heading toward ghost town status until my best friend, Haylee, had fled Manhattan, opened The Stash, and inveigled other people to open other textile arts boutiques. Now, crafty women flocked to this small village on the Pennsylvania shore of Lake Erie to browse, take courses, find inspiration, and spend money.

I was a little stunned when about twenty of them poured into my shop. Their coats were decorated with every form of embellishment known to woman, except one—machine embroidery. They were coming to me to round out their education, and I had optimistically put five chairs around the table holding my computer and sewing machine.

A woman frowned at the logo I had embroidered on a suede vest trimmed with fun faux fur. The logo was my own design, a stylized weeping willow. Uh-oh. Didn't she like my work? The willow was supposed to help new students remember my name. "Tut, tut," she said. "Willow for sorrow." The name Rosemary was emblazoned in sequins across the front of her sweater.

Rosemary for remembrance, I thought. "Willow's my name." I'd been Willow all my life and had never known sorrow. Except, perhaps, during Mike's visit a few minutes before. But I wasn't going to let Mike Krawbach ruin my first business day in my new shop.
---
What do you think about this review?
Comments
No comments posted.

Registered users may leave comments.
Log in or register now!