"A sweet, believable ménage story with the perfect balance of plot, emotion, and steamy sex."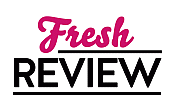 Reviewed by Lisa Watts
Posted July 8, 2011

Romance Contemporary | Erotica
It is 1887 and Jackson Kellar has been Nate Campbell's Texas ranch hand, best friend, and lover for several years. The two take a trip to the McLeod ranch to purchase a couple of horses and run into the fiery Sarah McLeod. Sarah is surprised to find that her dad is selling her beloved horse to the two handsome men and even more surprised when she finds the two men being intimate together. When Sarah's dad forces her to marry Jackson, the three find themselves in a difficult situation. Jackson wants to do right by his new and innocent bride, but life without Nate's touch won't be easy. Sarah doesn't want to come between the two men she has come to care for but giving them up isn't an option. Together they have to find a way to make the tangled threesome work.
TANGLED PAST by Leah Braemel is the story of three tender and decent people trying to find love in a world filled with prejudice and hate. It is the characters in this book that make it such a worthwhile read. Braemel brings them to life and portrays them as sincere and caring. Sarah's character is especially intriguing since she is an innocent virgin at the beginning of the story. Jackson has to teach her about physical love without making her feel shames about her body or her feelings. Sarah's naivety also helps her see Jackson and Nate's relationship as something beautiful and not the atrocity most others think of such relations. She finds herself excited about having the love of two men in a time when they all could be hung for their sins.
Often ménage stories feel forced, but the storyline of TANGLED PAST makes the unusual relationship believable. The threesome isn't rushed into, allowing the new husband and wife time together as a couple before Nate enters the picture. Once the couple realizes that there is room in their hearts for more than each other then the relationship progresses. The only thing that I had trouble with is that Nate doesn't get more upset when he initially loses his lover. The book primarily deals with prejudice and stretching the limits of love, but it is definitely erotic and there are numerous scorching sex scenes. Most of them are between Jackson and Sarah, but Nate does appear in a couple so keep that in mind if you don't like ménage or male/male scenes. I found TANGLED PAST to be a sweet, believable ménage story with the perfect balance of plot, emotion, and steamy sex.
SUMMARY
Forced to marry a man she just met, Sarah McLeod clings to the hope that she'll finally find the love and acceptance she's always craved. Her tenuous dreams of a happy life on the frontier are in danger of being dashed by the one thing she can't change-her husband's love for another man.
Jackson Kellar's determined to do right by his bride, yet he's torn between his newfound love for Sarah and his still-burning desire for Nate.
Ranch owner Nate Campbell loves them both. He hates to see Jackson's loyalties so divided, and doesn't want Sarah hurt either. How can they fix the tangled mess they find themselves in? Nate suggests a possible solution-a permanent threesome.
With the open frontier closing in around them, is Nate's solution their path to happiness-or will others destroy what they've found together?
---
What do you think about this review?
Comments
No comments posted.

Registered users may leave comments.
Log in or register now!