"The suspense is top-notch, and the characters are absolutely compelling."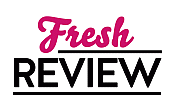 Reviewed by Min Jung
Posted May 31, 2011

Casey Woods runs a unique business called Forensic Instincts. Her training is as a behaviorist. She also employs a former Navy SEAL and a technology specialist. The company takes cases on a freelance basis, and they are able to cut corners that law enforcement agencies cannot. Untethered to the law and not bound by bureaucracy, they can often solve cases faster than the local police or the FBI, although not by conventional means (and in ways those agencies would rather not know about).
The day after solving a case, Casey gets a frantic call from Judge Hope Willis. Hope's daughter Krissy has been kidnapped. Hope's husband is reluctant to employ the services of Forensic Instincts and Casey is sure Hope is hiding something from the team, but she decides to hear them out in person before deciding whether to take the case. Once Casey hears Hope's secret, though, she decides the team must get involved.
Of course, the usual law enforcement agencies have also been called in -- the local police department, the county police agency, and the FBI, who has sent out their Behavioral Assessment Unit to profile the case. The agencies are all working harmoniously with each other and even manage to strike an alliance with Forensic Instincts. Within this mix is Claire, an intuitive who works with the local police, and Patrick, a former FBI agent.
This book was an absolute page-turner. Once I started it, it was difficult to put it down. The suspense was top-notch, and the characters was absolutely compelling. The dialogue was well-written, and it's clear that the author has spent time around law enforcement agents (and I say this as the daughter of a police officer).
There were times when I was sure that I had solved the mystery, only to doubt myself pages later. I think it's a mark of a great suspense novel when the reader is kept guessing until the very end but isn't made to feel like a fool. The very minor qualm I have with the book is that the varying agencies got along a little too well. As far as that point, I found the latter parts of the book more believable than the beginning.
I really hope that this is the first of a Forensic Instincts series. If so, I'll definitely be in line to buy the next book on the day it drops in bookstores!
SUMMARY
SHE COULDN'T STOP IT. NOT THEN. NOT NOW.
Despite all her years determining the fates of families, veteran family court judge Hope Willis couldn't save her own. If only she'd turned her head, she would have seen the car containing her daughter, struggling to get out.
Now she's frantically grasping at any hope for Krissy's rescue. Her husband dead-set against it, she calls Casey Woods and her team of renegade investigators, Forensic Instincts. A behaviorist. A techno-wizard. An intuitive. A former Navy SEAL. Unconventional operatives. All with unique talents, skills and personal reasons for being part of Casey's team, they'll do whatever it takes.
Able to accurately read people after the briefest of encounters, Casey leads her team to Krissy's home. There she picks up the signs of a nervous spouse, a guilty conscience, a nanny that hides on her cell. She watches as secrets beg to creep into the open.
Forensic Instincts will dig through each tiny clue and eliminate the clutter. But time is running out, and even working around the clock, the authorities are bound by the legal system. Not so Casey's team. For they know that the difference between bringing Krissy back alive and disappearing forever could be as small as a suspect's rapid breathing, or as deep as Hope's dark family history.
Excerpt
Prologue
Westchester County, New York
Summer, thirty-two years ago
When six-year-old Felicity Akerman went to bed that night, she had no idea that life as she knew it was about to change forever.
She settled under the light cotton blanket and put her head on the pillow, her long blond hair tied back in a ponytail because of the heat. She was wearing her favorite short-sleeve nightshirt with the bright orange soccer balls on it. She had to wear it tonight. It was like a gold star on a perfect spelling test. A prize. A big win.
That's what today's game had been. The doctor hadn't been too sure about letting her play. Neither had her mom and dad. But she'd talked them into it, and gotten the okay she was holding her breath for. No one understood how miserable she'd been, sitting on the sidelines all summer long since she broke her arm. But it was better now. No more cast. No more pain. No reason to wait.
She'd proved that today on the playing field at Pine Lake Soccer Camp. She'd scored three out of her team's four goals.
With a happy smile, she rolled onto her right side, reflexively protecting the left arm that had been in a cast for seven long, hateful weeks. Her smile widened as she remembered she didn't have to do that anymore. She wriggled her fingers and bent her elbow. Free. She was finally free. And finally her team leader again.
The bedroom curtains rustled as a warm summer breeze blew in through the window. Her mom had left it halfway open before she went out. The summer air felt good. It swirled around the room. It smelled like flowers. It acted like a lullaby.
Felicity shut her eyes, her fingers still wrapped around a fold in her nightshirt. Next to her, her sister said something in her sleep and flopped onto her back. She hated sleeping alone when their parents were out. Normally Felicity liked her room to herself— sharing the same face, same hair, and same birthday with her sister was enough. But tonight she was so happy that she didn't mind. Besides, they weren't alone. Deidre was right down the hall, listening to her cassette player and singing along. Her voice was really awful. The two girls giggled about that all the time. But they never said anything to Deidre. She was their babysitter, and she was very bossy. She was also eighteen and starting college. That made her practically a grown-up. And their mom and dad always told them they had to be respectful of grown-ups.
Even Deidre's bad singing wasn't enough to keep Felicity awake. Lots of physical activity after lots of sitting around had really worn her out. She drifted off to sleep.
She didn't see the window slide open the rest of the way. She didn't see the silhouette of a figure climb inside and cross silently over to the bed, going straight to her sister. Nor did Felicity see the intruder force a damp handkerchief over her face. But she did hear a whimper.
Groggily, Felicity rubbed her eyes and turned over. Still half asleep, she could vaguely make out a human form dressed in a long, loose black hooded sweatshirt. The person was leaning over the other side of the bed. As Felicity watched, her sister's whimpering stopped, and she went very still.
Felicity's small body went rigid, and her eyes snapped open. She was suddenly and fully awake. Who was in their house?
But there was no time to find out. The intruder straightened, and a gloved hand was clamped down over Felicity's mouth. She started to squirm, fighting with all she had. The sleeve of the sweatshirt brushed her forehead. Damp, with a funny smell. Like orange medicine.
The gloved hand lifted, and a wet handkerchief with that same orange medicine smell was pressed down on Felicity's nose and mouth. The smell was awful. Felicity wanted to scream. She couldn't. And she couldn't break free.
The room started spinning. Felicity caught a glimpse of her sister. It looked like there were two of her. And Deidre's singing sounded far away.
The stinky smelling handkerchief won.
Everything went black.
---
What do you think about this review?
Comments
2 comments posted.
Re: The suspense is top-notch, and the characters are absolutely compelling.

What a review! All I wanted to do was protect these little girls somehow. This
tells me that the author really knows how to draw the reader right into the
book. You feel like you're right there in the room! OK. I have to get this
book and finish reading it!
Connie Fischer
conniecape@aol.com
(Connie Fischer 2:36pm August 26, 2011)
My kind of book!!!!!!!!!!
(Joanne Bozik 4:04pm August 26, 2011)
Registered users may leave comments.
Log in or register now!