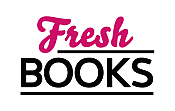 Spring flowers, great May books to enjoy!
"Fast-paced action combined with excellent characterization in a vampire-run town!"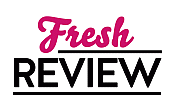 Reviewed by Vicky Gilpin
Posted April 15, 2011

This, the tenth book in The Morganville Vampires series, packs just as much of a punch -literally- as the first one. A great story for any reader, those familiar with at least the first work in the series may have an easier time following the plot, but Caine provides excellent exposition to fill in new readers.
Claire would like to just continue her life, a life that consists of living in an almost-living house with her laid-back boyfriend, a goth barista, and a ghost-turned-vampire. However, tensions run high as Claire's boyfriend, Shane, has an increasingly difficult time keeping his anti-vampire prejudices under control, Claire is threatened by the campuses "mean girls," and supposedly dead and gone---or at least gone---bad guys return to the town to wreak havoc.
Excellently written, BITE CLUB not only demonstrates what might happen in a human-vs-vampire competitive fighting scenario, it also continues to document the alienation one feels when life just keeps throwing one surprise after another.
SUMMARY
Morganville, Texas is a quiet college town where humans and vampires live in relative peace. But lately a great deal of blood is being spilled - not in a feeding frenzy, but for someone's twisted idea of entertainment. After discovering that vampires populate Morganville - and surviving a number of adventures with her new night- dwelling friends - college student Claire Danvers has come to realise that for the most part, the undead just want to live their lives. But someone else wants them to get ready to rumble.
There's a new extreme sport being broadcast over the Internet: bare-knuckle fights pitting captured vampires against one another - or, worse, against humans. Tracking the out-of-town signal leads Claire - accompanied by a loyal group of friends and frenemies - to discover that what started as an online brawl will soon threaten everyone in Morganville. And if they want to survive, they'll have to do a lot more than fight...
---
What do you think about this review?
Comments
No comments posted.

Registered users may leave comments.
Log in or register now!