"This is a great anthology that weaves fantasy and the supernatural in mystery stories."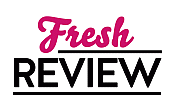 Reviewed by Vicky Gilpin
Posted January 6, 2011

Fantasy Anthology | Mystery Anthology
Lucky by Charlaine Harris answers the question of what happens when an insurance salesman amps his clients' luck; readers familiar with the series may be interested in the reappearance of Greg Aubert.
Sharon Shinn's The House of Seven Spirits is a treat, giving a glimpse into one possibility of what happens when someone moves into a haunted house and treats it more like having roommates than having a haunting. Excellently detailed, the story has a nice twist.
Mike Doogan's Glamor is a gently comedic mystery that winks at the differing needs of men and women, as well as what they'll do to get their ways. Donna Andrews' "Spellbound" approaches magic a little differently, providing a narrative from the eyes of a female apprentice who wants to do more than learn magic from her wizard.
John Straley's Weight of the World demonstrates one perspective on why Santa Clause has to even look at the list of who's naughty and nice; a bittersweet tale, it is one worth reading twice.
Dana Stabenow's A Woman's Work follows the sword/sorceress tradition crafted by Mercedes Lackey, among many others, but she adds her own twist to what those representing Justice can do when they enter a community.
All of the stories are tight and interesting, each with its own unique attributes, so each story is an entirely new entity, rather than rehashing of similar themes or similar genres/approaches.
SUMMARY
From video game characters seeking civil rights and a cave dragon loan shark pondering an investment, to Santa Clause's Australian vacation and an enemy of Sam Spade's seeking revenge-plus visits to the Nightside and Sookie Stackhouse's hometown--Unusual Suspectsinvokes a dozen imaginative tales featuring otherworldly investigators trailing uncanny criminals across fantastical realms governed by the laws of magic.
---
What do you think about this review?
Comments
No comments posted.

Registered users may leave comments.
Log in or register now!