"An eye-opening and pleasurable look at cults and mental illness in Christian faith"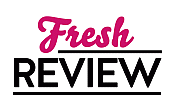 Reviewed by Patricia Woodside
Posted December 17, 2010

Multicultural African-American | Fiction
There are few authors who can take on topics taboo in the Christian faith and handle them with aplomb. Tiffany L. Warren is one of those authors. In her latest novel, IN THE MIDST OF IT ALL, Ms. Warren tackles mental illness and cults, both touchy subjects, particularly in the evangelical world.
Teenager Zenovia Sinclair and her mother Audrey largely keep to themselves, in part due to Audrey's mental illness and because they both see visions. Not everyone understands these things. But when a woman going door-to-door extends an invitation to Audrey for them to attend the Brethren of the Sacrifice Devotion Center, their lives change forever.
Zenovia is not new to God but neither is she grounded in her faith. Immediately she questions the style and some of the teachings and practices of the Brethren, as the congregation fondly refers to itself. But Zenovia goes along in order to keep the peace with Audrey, something she's done for years in response to Audrey's illness. Although she doesn't agree with everything, Zenovia's willing to overlook her concerns because, among the teens of the Brethren, she finds her first real friends, even if they are a judgmental, suspicious bunch.
As the story unwinds, Zenovia's friendships and faith unravel. Years later, she again steps toward God, ultimately finding her calling in Him, but not before untold damage is done.
Without a preachy bone in her body, Tiffany Warren exposes the dangers for anyone of allowing others to interpret Scripture for them or define their relationship with Him. By leaving out a crucial verse or twisting one's meaning just a little, it's quite possible to change the Word into something it was never intended to be. By seeking mercy and grace from men, rather than God, IN THE MIDST OF IT ALL spotlights how it's possible for personal growth to be stunted and lives to be ruined. Even with that heavy mantle, it manages to end on a up beat, making it a very pleasurable read.
SUMMARY
All her life, Zenovia has struggled with the burden of caring for her schizophrenic mother, Audrey, alone. Until one day, God seems to offer support in the form of two members of a church called the Brethren of the Sacrifice, who knock at the women's door preaching an unconventional version of the Gospel. Despite having questions, Zenovia agrees to join the church along with her mother. Soon afterward, Audrey stops taking her medication when fellow churchgoers deem her illness a demonic possession.
Unable to watch her mother's mental deterioration, Zenovia flees town, only to receive a fateful phone call several years later telling her of her mother's suicide. Heartbroken, Zenovia must now make a soul-altering choice: accept "God's will," or return home to confront the demons she's worked so hard to leave behind....
---
What do you think about this review?
Comments
No comments posted.

Registered users may leave comments.
Log in or register now!