"A charming who-done-it for readers ready for chapters."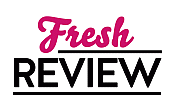 Reviewed by Amber Royer
Posted December 14, 2010

J.J. is a retired search-and-rescue dog, who is bored with life in the country with his trainer. When a chicken approaches and asks him to find her missing chicks, he's right on the case -- expecting payment in the form of a cheeseburger. A ransom note appears, and when the clues lead right into the house, J.J. realizes that he is going to have confront his nemesis, Vince "The Funnel," a dog who never leaves the house. But Vince isn't in this by himself, and J.J.'s going to have to watch out before everyone find themselves in danger.
The only human involved, the trainer who owns the house, is out of town, allowing the animals center stage.
This beginner's chapterbook contains a few words that challenge the young vocabulary, but are presented in a way that invites a lesson in the use of a dictionary. The lengths Sugar, one of the young chickens, is willing to go to get her hands -- er, wings -- on good books to read may well inspire young readers to seek out even more books. J.J. tells enough about search and rescue dogs that a nonfiction book on the subject might make a good tie-in. And, as the front matter calls this a J.J. Tully Mystery, we can expect to hear more of J.J.'s adventures.
I found the voice in this book charming. J.J. reminded me of a cross between Humphrey Bogart and Hank the Cowdog. The illustrations (provided by Kevin Cornell) were equally appealing, especially the four chicks with their oversize heads. The only problem I had with the story was that the chicken who was the cause of much of THE TROUBLE WITH CHICKENS doesn't actually get in trouble, which could send a child reader mixed messages.
SUMMARY
It was a hot, sunny day when I met that crazy chicken. So hot that sometimes I think the whole thing may have been a mirage. But mirages don't have chicken breath, mister.
J.J.Tully is a former search and rescue dog who is trying to enjoy his retirement after years of performing daring missions saving lives. So he's not terribly impressed when two chicks named Dirt and Sugar (who look like popcorn on legs), and their chicken mom show up demanding his help to track down their missing siblings. Driven by the promise of a cheeseburger, JJ begins to track down clues. Is Vince the Funnel hiding something? Are there dark forces at work- or is J.J. not smelling the evidence that's right in front of him?
---
What do you think about this review?
Comments
No comments posted.

Registered users may leave comments.
Log in or register now!