"This final chapter of the Tairen Soul series (5 books in all) is a truly magnificent masterpiece."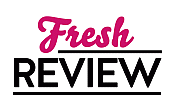 Reviewed by Vicky Gilpin
Posted November 2, 2010

The tale of Ellysetta Baristani and her trumate Rain, the banished king and queen of the Fey, explodes in a fiery conclusion in the richly-detailed CROWN OF CRYSTAL FLAME. Although a fabulous book in its own right, the work would probably make no sense to someone who has not read the rest of the series. Each novel is a fast-paced, elaborately woven, layer of not only the lives of Ellie and Rain, but also multiple peoples: the Fey, the Elves, the Tairen, the Mages, and the humans.
To understand all they have faced and all they are fighting for, one must start from LORD OF THE FADING LANDS and learn of Rain's time before he met Ellie, the human awe of the Fey, the true mate bond, the different weaves of magic, and how a simple carpenter's daughter became the one and only for a Fey king who ravaged the world with his flame when his chosen wife was murdered.
CROWN OF CRYSTAL FLAME fulfills the promise of the previous works by revealing why Ellie was truly born and maintains hope for the world beyond the pages of the story. This series is excellent, so one should attain all five novels to devour at once!
SUMMARY
A Song of Love won her heart. A Song of Darkness haunted her soul. A Song in the Dance would seal her fate.
Seers had long foreseen an extraordinary destiny for Ellysetta Baristani. Already she had won the heart of the Fey King — the magnificent Rain, ever her ally, eternally her love. She had saved the offspring of the magical tairen and fought beside her legendary mate against the armies of Eld. But the most powerful — and dangerous — Verse of her Song had yet to be sung.
As the final battle draws nigh and evil tightens its grip upon her soul—will Ellysetta secure the world for Light or plunge it into Darkness for all eternity? As she and Rain fight for each other, side by side, will they find a way to complete their truemate bond and defeat the evil High Mage of Eld before it's too late, or must they make the ultimate sacrifice to save their world?
---
What do you think about this review?
Comments
No comments posted.

Registered users may leave comments.
Log in or register now!