"Another fantastic and bone-chilling thriller in this exciting series."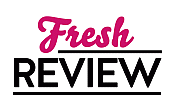 Reviewed by Kay Quintin
Posted October 18, 2010

Having suffered the brutal loss of her small daughter and husband at the hands of a serial killer, Karin Schaefer is now married to her ex-partner, Mac MacLeary. They now have a young son, Ben, and life seems worth living again. That is, until Mac's parents are murdered in a bloodbath and Mac disappears. Believing Mac to be grossly depressed, it doesn't look good when his rental car is found submerged in the Sound in Connecticut -- and his body is missing.
Weeks later, Karin believes she sees Mac at an airport and hires a private eye, who produces a photo that looks like Mac at a bar with another woman. Karin follows leads to Cancun, where she is drugged and wakes up in an underground cave. Mac rescues her and they flee, dodging bullets in the dark and scrambling for their lives through the woods. Mac's secret past has caught them all in a web of deceit, terror and murder as Ben is abducted and Karin faces the loss of another child.
Another fantastic and bone-chilling thriller! This novel is a continuation of the previous book, YOU ARE NEXT, with the same thrilling excitement throughout the story. This one has a real twist and many layers surprising the reader. It is definitely another book utterly impossible to put down. Katia Lief is an extremely talented writer and has a real gift for projecting panic and fear within the reader. Don't miss this one -- you will be sorry!
SUMMARY
Karin Schaeffer thought she had already defeated evil.But there was more.
Three years ago, Detective Karin Schaeffer wanted to die when a madman murdered her family—and she would have if her partner, Mac MacLeary, hadn't pulled her back from the edge of the abyss. Now they are married, with a toddler son, and Karin is learning to live again.
Then Mac's parents are slain in a brutal home invasion . . . And Mac vanishes . . . And a new nightmare begins.
Karin is determined to do whatever it takes to find her husband. But the answers waiting for her in the shadows are almost as unbelievable as his disappearance. Karin pursues the truth—leading her away from her home in Brooklyn to the terrifying heart of the Mexican drug wars to Cape Cod in winter—as dark secrets about the man she loves are revealed. . . .
---
What do you think about this review?
Comments
No comments posted.

Registered users may leave comments.
Log in or register now!