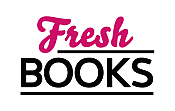 Sweet Romance + Thrilling Intrigue = February Best Reads
"A historical story with a faith-filled message"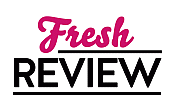 Reviewed by Sharon Galligar Chance
Posted October 15, 2010

Valeria is the beautiful, rather spoiled, daughter of the Emperor Diocletian. When he sends her and her mother to Egypt, they learn of the Christian faith and convert. Valeria falls in love with Mauritius, a handsome warrior, and the two hope to get married. Unfortunately, Rome is not interested in the Christian faith and Mauritius ends up dying a martyr's death. Grief stricken, Valeria is horrified to learn that her father has arranged for her to marry the man responsible for her true love's death.
VALERIA'S CROSS, by Kathi Macias and Susan Wales, is the enthralling story of a woman strong enough to bend, but never break. Fulfilling the prophecy of a blind priest, Valeria's life becomes a powerful testimony to Christianity. She's not perfect; costly mistakes are made, which only make her story more believable. Valeria's ultimate faith in God, and trust in His plan, is a shining example of total submission, all the way to the end.
This novel is not your everyday love story. Based in part on historical events, VALERIA'S CROSS is incredibly realistic in flavor. Nearly 400 pages in length, this is definitely not a casual book to pick up for an afternoon of escape. It is very well-written, and is sure to please readers who enjoy history, stories of faith, and tales of overcoming insurmountable odds.
SUMMARY
In the 3rd century, pampered Roman princess Valeria falls in love with Mauritius, captain of the Theban Legion. She sends him off to battle, where he suffers under the schemes of a notorious pagan general with an ambition for power and a lust for Valeria. In a scene based on true events, the evil Galerius kills Mauritius and his entire legion for their Christian faith. And in a shocking turn of events, the grieving Valeria is forced to become Galerius' wife against her will. Never has a marriage been set up for such failure.
Valeria loathes her new husband, but he seems to undergo a change of heart, adopting a child for her and giving her power and authority, and even love. She struggles with the commitment she knows she must keep, and the love she knows she will never find again.
---
What do you think about this review?
Comments
No comments posted.

Registered users may leave comments.
Log in or register now!