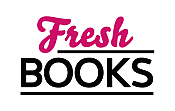 Finish off the year with great December reads
"Halloween Monsters and Mayhem in New Orleans!"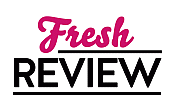 Reviewed by Sharon Galligar Chance
Posted October 14, 2010

Mystery Hobbies | Mystery Cozy
It's Halloween in New Orleans, and the French Quarter really does the spooky holiday up right, with lots of exciting activities, parties, and the most anxiously anticipated event -- the Monsters and Mayhem Parade. For Memory Mine Scrapbooking store owner Carmela Bertrand and her best friend, Ava Gruiex, it's a busy time. They have been consigned to create a giant monster puppet for the festivities. Tempers and tensions are running high as several organizations hurry to get their floats and monsters completed. But everything comes to a screeching halt when Carmela and Ava come upon the body of Brett Fowler, head of the Pluvius krewe, who has been murdered outside the warehouse where the parade floats and puppets are being assembled.
Things really begin to heat up when it looks like Carmela's buddy, float designer Jekyl Hardy, who was overheard arguing with the deceased, might be the prime suspect in the murder. Despite warnings from her boyfriend, Detective Edgar Babcock, Carmela is compelled to look into the mysterious background of Fowler, an investment con man who had swindled a whole lot of people out of a whole lot of money. She wants to clear Jekyl's name first of all, but Carmela soon discovers more than one person in town would have liked to see Fowler dead, including his less-than-mournful wife, a slew of investors, and even Carmela's ex-sister-in-law, whose bank was in danger of losing millions due to Fowler's Ponzi scheme. So, while the rest of New Orleans parties and celebrates the Halloween season, Carmela pokes and prods around, turning up clues and generally going where she doesn't have any business until she finds the answers to the who-dun-it. Will she be able to alert Babcock before the killer decides to put a permanent stop to Carmela's sleuthing?
In Laura Child's latest Scrapbooking Mystery, FIBER AND BRIMSTONE, she once again delights her fans with a cleverly suspenseful mystery that sparkles with the pizazz and magic of New Orleans' French Quarter. Visiting with the cast of regular characters and garnering a tidbit or two of scrapbooking tips makes reading this charming mystery feel like a reunion with good friends. Childs also includes a bevy of New Orleans' recipes guaranteed to set the reader's mouth to watering.
SUMMARY
It's Halloween in New Orleans-and the festivities are going to be killer. With the help of her best friend Ava, Carmela Bertrand is building a giant monster puppet for the Halloween Monsters & Mayhem parade.
Things get terrifying earlier than expected when they overhear an argument between Jekyl Hardy and Brett Fowler- and just minutes later they find Fowler's dead body. Carmela has known Jekyl for years and can't believe he'd ever resort to murder, despite the fact that Fowler owed him money. But when another victim is discovered-who also had an unfriendly relationship with Jekyl-Carmela is convinced someone is framing her friend and now must find a way to unmask the real killer.
---
What do you think about this review?
Comments
No comments posted.

Registered users may leave comments.
Log in or register now!