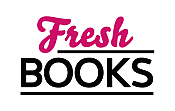 Great new reads in September
"Life can change in a heartbeat"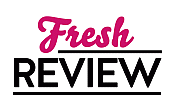 Reviewed by Sharon Galligar Chance
Posted September 30, 2010

Women's Fiction | Thriller Medical
In the times in which we live, life can change in a matter of minutes. One minute you can be at the top of your game, and the next, wiped out and starting over. For Addison Boehning, a cancer research biochemist, and his wife Claire, circumstances that seemed beyond their control have caused their castle to come crumbling down. After losing their comfortable palatial home in Seattle, Claire and her teenage daughter, Jory, are forced to move to their small ranch in Eastern Washington; while Addison scrambles to resurrect his shattered career and reputation.
While Addison continues to try and find backers to finance and restart the drug trials for a possible cure for cancer, Claire and Jory struggle with the challenges of surviving in a way they are not accustomed to. With money tight, Claire attempts to restart her medical career; a life she left behind fourteen years earlier to stay at home with her prematurely born daughter. After being turned away from every hospital and clinic in the small town of Hallum, Claire is finally offered a job at a public health clinic that caters to the immigrant population who work the orchards around Hallum. As she struggles to remember the skills that once came easily to her, Claire meets Miguela, an immigrant from Nicaragua on a mission to uncover a terrible secret; a secret that could once again destroy Claire's family's hopes and dreams.
In her second novel, HEALER, Carol Cassella draws upon her own medical background to lend credence to the fast-paced, emotionally moving story of family relationships and sacrifices. It is easy to admire Cassella's depiction of the strength of her characters Claire and Miguela, both mothers trying to do their best for their daughters. It is equally easy to be disgusted by the actions and selfishness of Addison and Jory, who seem concerned only with getting their worldly possessions back. Cassella's creative storytelling makes HEALER a novel that is a pleasure to read.
Learn more about Healer
SUMMARY
From national bestselling author Carol Cassella comes the story of one doctor's struggle to hold her family together through a storm of broken trust and questioned ethics.
Claire is at the start of her medical career when she falls in love with Addison Boehning, a biochemist with blazing genius and big dreams. A complicated pregnancy deflects Claire's professional path, and she is forced to drop out of her residency. Soon thereafter Addison invents a simple blood test for ovarian cancer, and his biotech start-up lands a fortune. Overnight the Boehnings are catapulted into a financial and social tier they had never anticipated or sought: they move into a gracious Seattle home and buy an old ranch in the high desert mountains of eastern Washington, and Claire drifts away from medicine to become a full-time wife and mother. Then Addison gambles everything on a cutting-edge cancer drug, and when the studies go awry, their comfortable life is swept away. Claire and her daughter, Jory, move to a dilapidated ranch house in rural Hallum, where Claire has to find a job until Addison can salvage his discredited lab. Her only offer for employment comes from a struggling public health clinic, but Claire gets more than a second chance at medicine when she meets Miguela, a bright Nicaraguan immigrant and orphan of the contra war who has come to the United States on a secret quest to find the family she has lost. As their friendship develops, a new mystery unfolds that threatens to destroy Claire's family and forces her to question what it truly means to heal.
Healer exposes the vulnerabilities of the American family, provoking questions of choice versus fate, desire versus need, and the duplicitous power of money.
---
What do you think about this review?
Comments
No comments posted.

Registered users may leave comments.
Log in or register now!