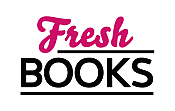 Summer Reads are HOT in July!
"It's up to a changeling to save fae and human children who have been kidnapped by a monster."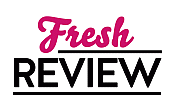 Reviewed by Lenore Howard
Posted August 16, 2010

October "Toby" Daye is part human and part Daoine Sidhe -- a changeling -- whose special abilities have led her into a career as a private investigator. Although she lives in San Francisco, she spends much of her time in the fae worlds, making friends and enemies in both places. A kidnapping case would be routine under most circumstances -- but when the victims are friends' children, who know Toby as "Aunt Birdie," things get personal. She soon discovers human children are being abducted as well, and all of the youngsters are being taken into a wild realm by a monstrous being known as Blind Michael, where they are undergoing a horrific ordeal. Toby is willing to risk her life to save the kids, but she's still not prepared when a Fetch -- an identical version of Toby who calls herself May -- shows up at her door. Fetches only appear when the person's death is imminent. But Toby can't just sit safely on the sidelines with innocent lives in danger, and if she has to die, she's going to it trying to save those children. But if getting into Blind Michael's world is difficult, getting out could prove impossible.
The third in a series featuring October "Toby" Daye, this story ratchets up the suspense as she literally comes face- to-face with her own death. But despite the grim subject matter, there's a lot of humor, much of which comes from Toby's dry wit and sarcastic attitude. The world building is vivid and realistic, whether it's the human world or one of the fae realms. Readers of the previous books will appreciate the many returning characters, and Blind Michael is a truly chilling villain. This book could be read as a standalone, but I do recommend reading the first books, ROSEMARY & RUE and A LOCAL HABITATION, beforehand. It helps with the rather complex backstory, and they are just as good as this one. Besides, if you're a fan of urban fantasy, this whole series should be in your library anyway!
SUMMARY
Experience the thrill of the hunt in the third October Daye urban fantasy novel.

October "Toby" Daye is a changeling-half human and half fae-and the only one who has earned knighthood. Now she must take on a nightmarish new challenge. Someone is stealing the children of the fae as well as mortal children, and all signs point to Blind Michael.
Toby has no choice but to track the villain down-even when there are only three magical roads by which to reach Blind Michael's realm, home of the Wild Hunt-and no road may be taken more than once. If Toby cannot escape with the children, she will fall prey to the Wild Hunt and Blind Michael's inescapable power.
---
What do you think about this review?
Comments
No comments posted.

Registered users may leave comments.
Log in or register now!