"The perfect romantic read to kick off the NFL season"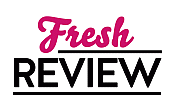 Reviewed by Patricia Woodside
Posted August 12, 2010

Romance | Multicultural Romance
Entertainment writer Paige Turner has one of the hottest blogs in New York City, Page Turners with Paige Turner. When she pans the cookbook/memoir by NFL sensation, Torrian Smallwood, people notice. Including Torrian.
Unable to resist, Torrian fires back in the blog comments, sparking a modern War of the Roses. Except this couple is hugely attracted to one another even if acting on that attraction may not be in either of their best interests. Torrian can't risk Paige's negativity affecting the launch of his new restaurant, and Paige certainly won't allow Torrian to interfere with her dreams of syndication. If they can just make it through the celebrity cook-off set off by their blog war...
Farrah Rochon writes a fun urban romance. I loved the fact that Paige and Torrian each acknowledged their attraction early on, although they tried to fight it. Both Paige and Torrian come across as intelligent, fun-loving and sexy. They have good reasons to stay apart, but as in all romantic novels, love eventually prevails. There were a few minor details that didn't sit right with me as a native New Yorker but nothing big enough to take away from my reading enjoyment. HUDDLE WITH ME TONIGHT is the perfect romantic read to kick off the NFL season.
SUMMARY
All Paige Turner wants is to be taken seriously as a journalist. The entertainment columnist and blogger extraordinaire gets more notoriety than she planned when her scathing review of NFL superstar Torrian Smallwood's memoir sparks an online confrontation. But that's nothing compared to the sensual heat that tackles her when she meets the heart-stoppingly sexy athlete face-to-face….
Torrian can't let Paige derail his dream of a new career as a restaurateur. Even if the sassy, sultry writer is making America's favorite wide receiver yearn to be on the receiving end of her desire. And with a reality TV cook-off propelling them into the spotlight, Torrian can no longer hide his passionate secret goal—to build a future with the woman who's making an end run around his heart….
Excerpt
Paige rounded the corner of Mancini's Grocery and spotted the owner in his usual spot, just outside the door, a green apron tied around his waist and a broom in his hand.

"How's it going, Bruno?"

"Just fine, Ms. Turner," he answered, giving the sidewalk in front of the store's entrance a sweep, then extending his hand to help her up the single step. "Got a special treat in the store today: celebrities," Bruno said.

"Really? You finally got Jerry Seinfeld into your store?"

"Not yet," Bruno shook his head. "A couple of Sa–"

A large woman with a teased hairdo stomped out of the store. "Bruno Mancini, this artichoke is not fresh," she barked.

Paige gave Bruno an apologetic shrug as she left him to handle the irate shopper. She unfolded her canvas grocery bag and went straight for the produce section. She wasn't sure about the artichoke in question, but as far as Paige was concerned Bruno stocked the freshest produce for miles. It was one of the reasons she walked six blocks out of her way to shop here.

Paige squeezed a Roma tomato and placed it in her bag. She heard the slight commotion before she looked up and saw it reflected in the mirrored wall behind the tomato display.

Paige's eyes widened. "Oh, good God."

Torrian Smallwood and Theo Stokes. They were there.<Rightthere.

And here she was, looking like a rag doll.

Torrian finished signing an autograph and left his teammate, stepping into the produce section. Paige pulled her Running Princess cap further down until the bill nearly touched her brow. She tucked her canvas bag in close, and tried to surreptitiously walk away.

No such luck.

She ran smack into a solid wall of muscle instead. Her grocery bag fell to the floor.

"Oh, excuse me," Paige said, glancing up. The sight caused an instant zing to shoot down her spine. He was twelve hundred and eighty times more gorgeous in person than he was on her tiny fifteen-inch television screen. He'd have to get rid of that shirt for her to determine if the real life Torrian could top the picture on the cover of his book, though.

He wore a cap. Pulled low across his forehead.

"Excuse me," he said, his voice as smooth as butter.

Paige stooped to the floor to retrieve her bag. Torrian crouched beside her. "Let me help you with that."

"It's okay, I've got it."

They reached for the tomato at the same time, their fingers touching. Electricity raced through her blood, traveling like lightening to the spot where his slightly rough fingers connected with hers. He looked from their hands to her face and that same electrical current shot across the span of air between them.

Paige pulled her hand away first, but she couldn't tear her eyes from his. They slowly rose from their crouch together; their twin gazes never wavering.

"Here you go." Torrian held the tomato out to her. "Wait." He pulled it back before Paige could grab hold of it. "This one's a bit bruised." He picked another tomato from the display. "Here we are. This one's perfect."

"Um…thank you," Paige said, reaching for the tomato.

He pulled it just out of her reach, and extended his right hand instead. "I'm Torrian, by the way."

"Yeah, I know," Paige answered, staring at his extended hand. Something in her brain told her not to touch it. Temptation came in so many forms, and six plus feet of decadent chocolate male was definitely temptation at its worst.

Or best.

"I guess my attempt at going incognito has utterly failed," he said, the corner of his mouth tipping up in a smile. The affect was devastating to her good sense. Despite her brain's warning, Paige captured the hand he offered.

"I'm…." The review of his book she'd just posted jumped to the forefront of her mind. He'd find out who she was soon enough.

A different churning started in Paige's gut. One she wasn't used to. Regret.

"I'm Olivia," she said, offering her given name, which she hadn't gone by in years. Her mother was the only person who still called her Olivia.

"It's nice to meet you, Olivia," he said, finally handing her the tomato. "In fact, it may just be the best thing that's happened to me all day."

Oh, yeah, he was good. Like many of his New York Sabers teammates, Torrian Smallwood had a reputation of only having to crook his finger to bring ladies flocking to his side. He didn't have to use a finger, Paige thought. One shot of that smile was enough.

He wouldn't be smiling if he knew about her review.

"Thanks for helping," Paige said. She tried to walk passed him, but he caught her elbow. Paige looked down to where he gripped her arm, then back up into his mesmerizing hazel eyes.

He let her go, as if he hadn't realized he'd been holding onto her. "Can I treat you to a cup of coffee?" he asked. "You know, to make up for running into you." That grin lit up his eyes again, and Paige knew if she didn't get away soon she would be lost.

"I'm sorry. I have to go," she said.

"Hey, Wood, you done?" Theo Stokes called.

"Almost," Torrian said. He returned his attention to Paige. "Come on, Olivia. Let me be a gentleman and buy you coffee."

Paige was a hot second from falling under the spell of that sexy voice.

"Really. I have to go," she said. Tossing the tomato back with the others, she shot out of Mancini's like a rocket.
---
What do you think about this review?
Comments
No comments posted.

Registered users may leave comments.
Log in or register now!