"Another hot Grayson tale against the backdrop of today's music industry"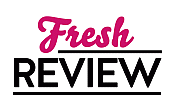 Reviewed by Patricia Woodside
Posted July 1, 2010

Romance Contemporary | Multicultural African-American
Zachary Albright—known to his fans as Zachary Wilder or by his hip-hop moniker, "Rolling Deep"—is the hottest music producer in the business. So it confounds and irritates him when classical violinist Laurel Raineau refuses his overtures to work together. Zach is certain if he can introduce Laurel to the real Zachary, not the "RD" of tabloid fodder, she'll change her mind. He's right, except once Laurel falls for the "real" Zach, he fails to fully disclose his identity.
I'm a huge fan of Francis Ray's novels, particularly the Grayson novels, so it's not surprising that I enjoyed IT HAD TO BE YOU, although not as much as some of the other books in the series. The Grayson family and their extended friends have gotten so expansive that it's difficult to keep up. It's just that the men are so delectable and the women so admirable that it must as difficult to continue crafting characters of such high caliber as it is for readers to remember them all. I've read all but one of the books in both the Grayson Family and the Grayson Friends series and still I found the narrative explaining the connections a bit squirrel-ly. The good news is that the author covers the familiar ties rather deftly, laying out the family tree at a logical point in the story and quickly moving on, leaving 99 percent of the focus purely on Laurel and Zach. Readers who haven't read all of the books more than likely will be enticed to find the other books and play catch-up.
The love scenes are as hot as ever, and Ray tests Zach and Laurel's devotion even after they've seemingly worked out their difference, extending the story when so many romance authors simply would have wrapped it up. It works because readers are reassured that Zach and Laurel as a couple will last beyond their music project, a true happily-ever-after.
I think Ms. Ray could write these Grayson novels forever. Just wait until the Grayson principles start having offspring! I, for one, surely will be in line to read them.
SUMMARY
Most musicians would do anything to work with the hot, young record producer known as Rolling Deep. R.D. can pick and choose any artist he wants and he wants Laurel Raineau. A classical violinist, Laurel plays soaring music that touches R.D. to his very soul. But the last thing Laurel wants is to work with someone whose exploits with the ladies appear in the tabloids every week.
Not one to take no for an answer, R.D. keeps trying and failing to let Laurel know that he's not the player he's made out to be. So he introduces himself to her by his real name, Zachary Wilder, hoping to win her over. But it's Zach who falls under this beauty's spell. Now it's only a matter of time before Laurel learns who the man she's losing her heart to really is, but can she walk away from a passion that feels so right?
---
What do you think about this review?
Comments
No comments posted.

Registered users may leave comments.
Log in or register now!