"A cute, quirky, witty tale of a very unconventional group of close-knit friends."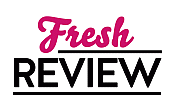 Reviewed by Kay Quintin
Posted May 11, 2010

Contemporary Chick Lit | Thriller
Successful mystery writer Sophie Katz is always looking for danger and attempting to solve a crime. Sophie's live-in boyfriend, the tall, dark Russian lover, Anatoly Darinsky, is an investigator. Together they are knee deep in a personal investigation of attempted murder of their friend, Dena Lopiano. The bullet in her back may have been intended for Sophie or their friend, Mary Ann, who is absorbed in her wedding plans.
Being forced to entertain the thought of wearing a peach bridesmaid dress at the wedding keeps Sophie's sister, Leah, on the run as potential wedding coordinator to change the dress color to black. Little does Sophie know the little black dress might ultimately come to her rescue in the end. Sophie's quirky friends, including her drop-dead gorgeous (but gay) hair stylist friend, Marcus, all attempt to solve the mystery. Of course, the fact that Dena is owner of an upscale sex shop just adds to the mix for attempted murder. Sophie's goal is to solve the mystery and save the wedding.
As another Sophie Katz novel, VOWS, VENDETTAS & A LITTLE BLACK DRESS is a cute, quirky and witty tale of a very unconventional group of close knit friends. Ditzy to an endearing lunatic for friends, she still loves them all. The mystery weaves in many directions with the suspects growing by the minute. If you enjoy an amusing and colorful story, this is the book for you. The read is fast with gripping but funny suspense. I loved Sophie's devious little mind.
SUMMARY
Overjoyed at Maryanne's engagement, amateur sleuth Sophie Katz can't wait for the wedding vows and party toasts to begin. But then Dena—best friend, bridesmaid and all-around vixen—is mysteriously shot just after the announcement. Leave this to the authorities? No way. Dena may never walk again, and Sophie vows to marry her fists with the shooter's face.
Problem is, the number of suspects is off the charts—from jaded lovers to anti-free-lovers to just plain old haters. Dena's made plenty of enemies thanks to her popular sex shop—and, yes, she's no saint—but really, who deserves to be shot?
With an ĂĽberlogical almost boyfriend condemning her vigilante quest, and a wedding planner going vicariously bridezilla over the dream princess wedding, Sophie's barely thinking straight. But if she can keep her cool (and avoid all errant taffeta), she just might nab her man and save the (wedding) day.
Big if.
Excerpt
Sunday: May 6th, 10:00 PM
Like most people I have two families. The family I was born into and the family of friends that I've chosen for myself. That's normal. It also shouldn't surprise you to learn that my family is sort of crazy because that's exactly what everybody else says about their own family. I mean really, telling people that your family is on the whacky side is right up there with confessing to being moody right before your period. It's so commonplace it's barely worth mentioning.
So if your family's like mine and you don't want to spend your life surrounded by head cases there is only one clear course of action. Choose sane friends.
I didn't take that route. All my friends are completely mad. You wouldn't be able to get them institutionalized or anything but suggesting that they are in any way normal would be, well, hyperbolic. I don't mind though. They're my family of choice and although they do occasionally make me crazy I really do love them, eccentricities and all.
Jason Beck is the perfect example of this. Right now he's standing across the room from me. I can see the fluorescent lights reflecting off the water trapped in his hair, evidence of the swim he hurriedly abandoned earlier in the evening. His goatee is pointing toward the ugly grey carpet like an arrow and his white skin is even paler than normal. I didn't exactly choose Jason. He's one of my friend Dena's two boyfriends (yes, I know. We'll get to that later). That sort of makes Jason a stepbrother. A wannabe-anarchist/wannabe-vampire/wannabe-philosopher stepbrother. He never manages to achieve more than wannabe status because he isn't brave enough to openly defy authority when doing so is risky, he has never found a way to make the transition from human being to blood-sucker despite his insistence that Anne Rice's early novels are really non-fiction and his musings are only philosophical if you're either drunk or stoned. Still, he is…interesting. One of these days the psychiatric community might be able to come up with a more succinct and scientific definition for whatever Jason is. But the reason he's become part of my extended family is because he is by far the most endearing lunatic I have ever met in my life. It's his good heart that has brought him into this room tonight.
Then there's my hairstylist, Marcus. God do I love me some Marcus. Of all my friends he's probably the least crazy one. He's intelligent, talented, funny as hell and drop dead gorgeous. With his brilliantly white teeth, smooth mocha skin, perfectly groomed locs…I swear if he wasn't gay I would have jumped him years ago. But he is gay. Years ago he jumped right out of the closet and onto the first float of San Francisco's Pride parade. So instead of sensual rubdowns I have to settle for marginally frisky conditioning treatments. Lately he's been calling me J-Lodad because he thinks that (thanks to my Black and Eastern European-Jewish ancestry) I look like a cross between Soledad O'Brian and J-Lo. That's one of the man reasons why I'm willing to settle for the platonic scalp massages: when I'm stressed or sad Marcus makes me laugh.
But not tonight. Tonight he's facing away from me, a five month old People magazine in his hands, just one of the many out of date periodicals laying around the waiting room. He's not reading it of course. He's just needs something to hold onto while he waits for relief from his darkest fears…or the confirmation of them.
On the other hand Anatoly's current focus is completely on me. Anatoly is….well he's my tall, dark Russian lover, my boyfriend, my nemesis, maybe even my soul-mate. He lives with me and we are completely dedicated to one another…until we have one of our knock-down-drag-out fights. Then he storms out (or I kick him out) and at that moment we both know that it is totally and completely over.
Except it's never totally and completely over because he's Anatoly and I'm Sophie. We can't stay apart because, to use Anatoly's words, neither of us can claim ownership of the other and yet in some odd way I belong to him and he to me. You can't stay away from something that belongs to you for any real length of time. Someone else might try to steal it.
But no one would dare try to steal him away tonight. Tonight he holds my hand firmly, his body's leaning toward me letting the world know that he's ready to catch me if I collapsed into sobs, ready to hold me back if I lash out at the wrong person. He seems not to have noticed the hum of the fluorescent lights above although it's exactly the kind of noise that usually annoys him He hasn't glanced at the television mounted in the corner of the room that's tuned to ESPN. Tonight his attentiveness and responsiveness can only be equaled by my need.
And to my left, sitting rigidly in what has to be the most worn chair in the hospital waiting room is Mary Ann. Mary Ann is totally pretty, sweet, honest, loyal and totally, totally ditzy. She's sort of an idiot savant. Her genius lies in her ability to make the homeliest face look Vogue worthy. She spent years being the favored cosmetician at the Neiman Marcus' Lancome counter and now she makes quite a good living freelancing. So what if she thinks euthanasia is a creative way of referring to the young people in China? The woman can make the biggest zit disappear with the sweep of a powder brush. She's like the David Copperfield of blemishes.
And now she has a ring that is as impressive as her talent. A heart-shaped ruby on a platinum band given to her by the man who currently has his arm draped over her stiff shoulders. If my relationship with Anatoly is tempestuous Mary Ann's romance with Monty checks in at a continual 75 degrees with a gentle breeze and only the lightest precipitation. I don't often envy her because I do like stormy weather but every once in a while I catch myself wondering if it might be better to live in a calmer emotional climate.
Of course she hasn't been calm tonight. Only a few hours ago she was screaming.
Monty had tried to sooth her but the only one who has the power to truly put her at ease is Dena. Dena is Mary Ann's cousin and, as I mentioned earlier, my friend. My best friend. She's a little Sicilian spitfire with a fierce intellect and a fondness for bondage wear. It would be hard to find a cute, available, straight guy in San Francisco who hasn't worn Dena's handcuffs at least once. Of course it's hard to find a cute, available straight guy in San Francisco period so perhaps that's not saying much.
Dena understands me like no one else. She has fought for me in both the figurative and literal sense of the word. When I'm tempted to wallow in self-pity Dena's always there to give me a swift kick in the ass. When I fly off the handle Dena helps me see logic…and that's no easy feat. My feelings about logic are tepid at best. In turn I understand, and never judge, her proud promiscuity. I know her strength and I am deeply familiar with her fears. I know everything about Dena.
As of tonight I even know the color of her blood. It's the exact same shade as the ruby on Mary Ann's finger.
---
What do you think about this review?
Comments
No comments posted.

Registered users may leave comments.
Log in or register now!