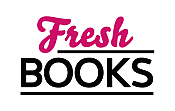 Curl up with a great March read!
"Intricately plotted within a disturbing setting, this paranormal tale is riveting reading."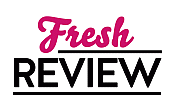 Reviewed by Vicky Gilpin
Posted May 11, 2010

Cesaria Putnam's life as a Debunker for the Church of Real Truth involves a series of situations that go from bad to worse and back again. After the revelations of the Truth of the afterlife, the government and religions gave up the ghost, literally. Debunkers go to haunted places, but their real job is less about capturing and sending on the violent dead and more about getting bonuses for the longer they can go between real hauntings.
Banishing takes a lot out of the tattooed witch, so she owes a local pimp and drug dealer a lot more money than she thought. After striking a deal to help him with a potential haunting, Chess gets stuck in the middle of a gang war.
Intricately plotted within a disturbing setting, UNHOLY GHOSTS will be riveting for many readers, particularly those fans of Kim Harrison.
SUMMARY
THE DEPARTED HAVE ARRIVED.

The world is not the way it was. The dead have risen, and the living are under attack. The powerful Church of Real Truth, in charge since the government fell, has sworn to reimburse citizens being harassed by the deceased.

Consequently, there are many false claims of hauntings from those hoping to profit. Enter Chess Putnam, a fully-tattooed witch, freewheeling Debunker, and ghost hunter. Sheís got a real talent for nailing human liars and banishing the wicked dead. But sheís keeping a dark secret from the Church: a little drug problem thatís landed her in hot and dangerous water.

Chess owes a lot of money to a murderous drug lord named Bump. And Bump wants immediate payback. All Chess has to do is dispatch a very nasty species of undead from an old airport. But the job involves black magic, human sacrifice, a nefarious demonic creature, and crossing swords with enough wicked energy to wipe out a city of souls. Toss in lust for a rival gang leader and a dangerous attraction to Bumpís ruthless enforcer, and Chess begins to wonder if the rush is really worth it. Hell, yeah.

---
What do you think about this review?
Comments
No comments posted.

Registered users may leave comments.
Log in or register now!