"This road trip literally took the highway to hell"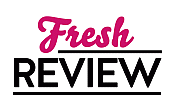 Reviewed by Loa Ledbetter
Posted April 27, 2010

Except for the college students in the small college town of Morganville Texas, most folks lived and died there. No one moved away, and not everyone who died there, stayed dead. You see, Morganville is a town run by vampires. And if you knew of the existence of these vampires, there was no leaving.
When Claire, Eve, Shane, and Michael are given passes to leave Morganville to go to Dallas so Michael may cut a music demo, their excitement is only waned by the fact that their least favorite vampire Oliver must escort them there. Stuck in a car for hours, with Oliver, is not what they envisioned as a fun roadtrip.
Once outside the city limits, however, the group quickly begins to realize that the rules that keep them from leaving Morganville not only affect them, but the vampires also living there. Claire begins to see them in a more sympathetic light, that is until a group of vampire escapees take them hostage for sustenance. But even Morganville vampires pale in the terror their traveling group is to encounter on the road to Dallas. They soon find that there are things even more frightening that can be out in the night, both human and non-human.
KISS OF DEATH is the eighth book in the Morganville Vampire series. Rachel Caine once again takes this band of misfits that always seem to find trouble and designs and enjoyable ride for the reader. The story is well paced and holds your attention to the end. In the end even with the promise of freedom no longer in their grasp, there is still a light of hope in these characters for their future.
SUMMARY
A new chapter in the New York Times bestselling Morganville Vampires saga.

Vampire musician Michael Glass has attracted the attention of a big- time producer who wants to cut a demo and play some gigs-which means Michael will have to enter the human world. For this, he's been assigned escorts that include both a dangerous immortal as well as Michael's all-too-human friends. And with that mix of personalities, this is going to be a road trip from hell...
---
What do you think about this review?
Comments
No comments posted.

Registered users may leave comments.
Log in or register now!