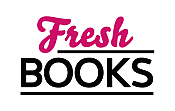 Best August Reads!
"From the Old West to Vermin in Space these Girls definitely know how to handle a gun!"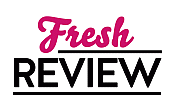 Reviewed by Diana Troldahl
Posted April 24, 2010

Paranormal | Fantasy Anthology
A GIRL'S GUIDE TO GUNS AND MONSTERS is a collection of loosely-related stories arranged in roughly chronological order. All the stories have kick-ass heroines fighting monsters (real and metaphorical) bigger than they are. Although there were some I liked better than others, that was more a matter of personal taste than of quality, each was well-written, pithy and memorable.

The first is set in the old West, the last ends in outer space: "The Drifter" by Jane Lindskold- Old west. Something is taking the children of the settlers and Indians, and Prudence Bledsoe aims to find out what it is and how to stop it.

"Our Lady of the Vampires" by Nancy Holder --1930's. What's a devout Catholic orphanage to do when there are too many mouths to feed?

"Best Friends" by Lilith Saintcrow -- Becca's best friend Kate has step-father problems of the night-walker sort.

"Elizabeth and Anna's Big Adventure" by Jeanne Stein -- 8- year-old Elizabeth and her bounty hunter babysitter save each other from a revenge-seeking criminal.

"Lupercalia" by Anton Strout -- Leis Colchis isn't just gunning for her ex, she's aiming for Cupid, who started the whole damn thing.

"Murder She Workshopped" by Kristine Kathryn Rusch-- Assassin-cum-writing maven stalks paranormal foe on the way to a new career.

"Heart of Ash" by Jim C. Hines - A dryad finds a way to become what she needs to be, kicking Were butt all the way.

"Jiang Shi" by Elizabeth A. Vaughan -- Pre-menpausal, middle- aged Kate touches sacred jade and becomes the Wise One, Bearer of the Scale, Chosen of the Emperor Dragon.. and target of Chinese nightmares come to life.

"No Matter Where You Go" by Tanya Huff -- Vicki Nelson (Blood Ties) is back, this time to rescue bad-ass teens from a badder-assed demon dimension.

"Signed in Blood" by P. R. Frost -- A Tess Noncoiré story. The Warrior of the Celestial Blade is on the hunt for a dangerous being, but when she finds him, the simple solution will not suit.

"Broch de Shlang" by Mickey Zucker Reichert -- Snakes, a family curse and an unlikely heroine result in a haunting story.

"The Wooly Mountains" by Alexander B. Potter -- The neighbors come strange in Vermont, even compared to the newly- integrated paranormal races. One of them is killing livestock, and Reesa needs to find out who.

"Invasive Species" by Nina Kiriki Hoffman -- It's hard enough being a working mother, but when Random Delaney needs to bring her daughter along on a ship-wide extermination, things get ugly, fast.
SUMMARY
Brilliant, original sci-fi and fantasy stories featuring brave and bold heroines

Thirteen urban and paranormal tales of strong women, armed with weapons they are not afraid to use, as well as fists and feet of fury, who face monsters and bad guys-and are not above rescuing men in the process.


---
What do you think about this review?
Comments
No comments posted.

Registered users may leave comments.
Log in or register now!