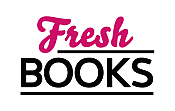 May Books to Delight
"Who knew the Sheriff of Nottingham could be so sexy?"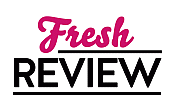 Reviewed by Angela B.
Posted April 18, 2010

Erotica Historical | Romance Erotica Sensual
Maid Marian, widowed lady of the house of Morlaix, enters the court of Prince John as a spy for his mother the Queen. Once there her beauty draws the attention of three men: the prince, Sir William of Wendeval (The Sheriff of Nottingham), and Robin "Hood" of Locksley: But the most dangerous of the three is the prince who wishes to sexually posses all of the women in his keep and takes perverse pleasure in abusing his bedmates. In an attempt to protect Marian from suffering the same fate as the other women, William goes to great lengths to keep her away from the lecherous prince while walking a thin line in maintaining obedience to him. Marian, aware of what is going on, detests the prince but is bound by her honor to the Queen and cannot leave the keep until she has the information she came for. However, in order to remain there and keep her mission a secret, Marion realizes that she must engage in the debauchery of the prince's Court of Pleasure. Though William wishes to ensure that only he "defiles" Marion and as time passes she falls in love with him.
This erotic retelling of the legend of Robin Hood from Maid Marion's point of view is a fun enjoyable read. Unlike the traditional tale a role reversal between the Sheriff of Nottingham and Robin Hood makes them adversaries on opposite sides of the law and competitors for Marian's affection. There's lots of intrigue and action, that readers should find familiar but unlike the traditional tale there's lots of sex and it's a scorcher. This is not a traditional romance erotic retelling of a classic historical is a good read.
SUMMARY
From the acclaimed author of Master comes the tale of a woman of legend, caught in a dark forest of intrigue, desire, and lust.

Maid Marian, now Lady of Leaford, is sent to the court of Prince John—not to take part in the debauchery of his Court of Pleasure, but to spy on him for his mother. Little does she know that her secret mission will thrust her into a whirlwind of intrigue, terror, and carnal temptations.

At court, Marian is torn between her duty to the queen and her desire for two men: one, the mysterious highwayman the peasants call Robin Hood, and the other, the dark, cold Sheriff of Nottingham. Given an impossible choice, she must submit to the carnality of Prince John's court in order to fulfill her duty and maintain her honor. But in the end, there is only one man for whom she will risk her life and give her heart.
---
What do you think about this review?
Comments
No comments posted.

Registered users may leave comments.
Log in or register now!