"Will her Time Weaving gift be more of a curse for her love?"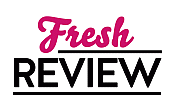 Reviewed by Tanzey Cutter
Posted March 18, 2010

Romance Paranormal | Fantasy Historical
Honor Carlisle is a Time Weaver, the only one ever born to the drákon (dragons) with the ability to Weave through time whenever she wished to do so -- and sometimes when she did not. This has put her young life in peril among the tribe. Her dangerous situation is remedied when Lia, daughter of the Marquess and Marchioness of Langford, sends her human husband, Zane, to kidnap Honor; then claim her as their own daughter. But things do not run smoothly in the household as Honor's gift has her Weaving into the past, as well as the future, where she meets handsome Prince Alexandru, leader of the rival tribe of drákon from Zaharen Yce.
When Honor receives letters from her future self telling of events that will happen, she finds herself Weaving even more and for longer periods of time. But always to be with Alexandru, who has captured her heart and soul. Their passion is undeniable, even though they know the terrible risk involved. If they trust and love each other enough, will Alexandru and Honor be able to alter the course of events that's been prophesized to destroy the entire drákon universe?
Involving the two main characters (Lia and Zane) from THE DREAM THIEF, this latest installment about the drákon dynasty has the reader switching among many different time periods and locations, which can be a bit disconcerting. I guess this is why I had trouble connecting with Honor and Alexandru and really caring about their fate. For me, THE TIME WEAVER is not as strong or compelling as the previous four books in this wonderful fantasy series.
SUMMARY
 
From the highly acclaimed author of The Treasure Keeper and Queen of Dragons comes this mesmerizing new novel of the drákon, a supersensual race of shapeshifters whose world exists side by side with our own. In The Time Weaver, a young drákon woman discovers she possesses a unique gift, one that brings her closer to her destined love—at the cost of their very lives. 
  
Honor Carlisle may have been born into the drákon clan but she's always felt like a stranger to her kin. It's an intuition that proves true when she receives a mysterious letter—a letter sent by her future self. Honor learns she is a Time Weaver: a creature with the extraordinary ability to transport herself into the past or future.

But the letter contains a dire warning. If Honor remains in her home at Darkfrith, she is certain to be killed. Fleeing for sanctuary among old friends in Spain, she practices her Weaving and unknowingly draws closer to an even more immediate danger. For on one of her Weaves into the future, Honor encounters the very man she should most avoid: the prince of a rival tribe of drákon.

Drawn to Prince Alexandru of Zaharen, Honor is unable to resist the temptation of Weaving to him again and again across time. As they surrender to a desire that brings the present and future ever closer, they realize they are true soulmates. But they also risk fulfilling a terrible prophecy—for their union is destined to wreak havoc. Now Honor and Sandu must place their trust—and their lives—in each other's hands, and their faith in a magical love that could restore order to the drákon universe—or destroy it forever.
---
What do you think about this review?
Comments
No comments posted.

Registered users may leave comments.
Log in or register now!