"Steamy and humorous continuation of this excellent paranormal series."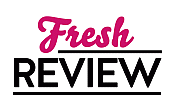 Reviewed by Vicky Gilpin
Posted December 15, 2009

Romance Paranormal | Fantasy Urban
When Jackie became a succubus from being bitten by a vampire and having sex with a type of fallen angel, known as the Serim, her problems were just starting. Both of her supernatural masters can control her with their words; neither is willing to share her time, affection or body, and a curse is diminishing the hours between the times she needs to have sex to survive. With so many catastrophic events, the only solution is a road trip with her friend Remy, a succubus porn star, of course!
SUCCUBI LIKE IT HOT weaves steamy scenes with humor and an intricate and interesting plotline, so the book is an excellent choice to dive into on a chilly night.
SUMMARY
With a flirtatious new figure, her dream job as an archaeologist, and two gorgeous boyfriends to scratch her seductive Itch—an angel and a vampire—Jackie Brighton is totally getting the hang of life as a succubus. Then her need for sex spirals out of control, and she accidentally knocks the pizza guy unconscious with her touch. Great, she's cursed. Unfortunately, neither of her jealous lovers is exactly talking to her right now.
So after Jackie strikes a deal with a crafty demon, she and her best friend Remy take a cross-country road trip to deliver a cryptic message to the nation's oldest succubus (who doesn't look a day over eighteen.) Their journey gets weirder with every mile—demonic possession, a charming stalker, a deadly hotel room warning—but when they get to New Orleans, Jackie discovers a dangerous catch to her supernatural bargain. Someone wants her dead (again), but has she been sleeping with the enemy? Or do the forces of evil think they're some kind of match for a vixen in a miniskirt?
---
What do you think about this review?
Comments
1 comment posted.
Re: Steamy and humorous continuation of this excellent paranormal series.

Oh my Angel, Vampire and now a
Demon to choose from what is a
Succubus to do?
This is going to be even better than
the original book in the series and so
much fun to boot....
Jackie B Central Texas
jacabur2008ATgmailDOTcom
(Jackie Burris 4:27pm December 18, 2009)
Registered users may leave comments.
Log in or register now!