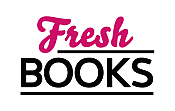 Sweet Romance + Thrilling Intrigue = February Best Reads
"These guys just never seem to have enough stuff -- they always want more."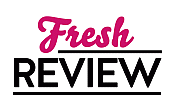 Reviewed by Vicky Gilpin
Posted October 22, 2009

One might think that with as much time as James Lessor spends trying to bend the rules to acquire stuff for himself and his friend Skip Moore, James would inevitably have more stuff. As this is not the case, James is always ready to take part in, and take over, any new angles for making money with minimum effort.
Skip is excited about getting a contract to install a security system for Synco Systems and invites James to help supervise some of the workers. The primary catch to the contract is that Skip has to be the pretend boyfriend of the mistress of the president of the company.
Sarah Crumbly went to school with Skip and James and dated Skip a few times, so she feels the cover story would make sense and allow her lover to allay his wife's suspicions. However, helping his former flame fool the president's wife, even for a fat bonus, skates the edge of the ethical line for Skip, particularly as it means not telling his girlfriend, Em. James is, of course, all for the deceit.
Don Bruns' most recent installment of the Stuff series combines humor, excellent character craftsmanship and mystery to create a quick-moving tale that races to the end.
SUMMARY
Best friends James Lessor and Skip Moore are still stuck in dead-end jobs, still living in their ratty apartment in Carol City, Florida, and still dreaming of hitting the big time. It seems those dreams are finally within reach when James lands a job to install a state-of-the-art security system for Synco Systems. There's a huge commission - and plenty of strings - attached.
To collect on the cash, James will have to provide "additional services" by assuming the role of pretend boyfriend of Sarah Crumbly, an employee who's having an affair with Sandler Conroy, Synco's married president.
When Sandler's wife offers James a tidy sum for the dirty details about what's going on at Synco, James and Skip resurrect their entrepreneurial dreams and go into the business of being spies.
The spymobile - their beloved, rattletrap of a boxtruck - is on its last legs, and they'll have to spend a small fortune on spy equipment, but there's no business like spy business.
In this spy game, James and Skip may be the ones who get played - or worse.
Excerpt
I ripped the cardboard from the first box, finally making a tear wide enough to pull out the second box. This was the one with the printing on the side. But the envelope inside was what caught my eye first. I yanked it out of the box and shoved it in stuff to spy for my shirt pocket. By now I was ready to put a match to all the paper and cardboard and tape.

I looked up and James was staring at me. "Where did you get the package, Skip?"

"Special D, James. No problem. Confidential to Skip Moore."

His eyes were wide, and he froze as I took the box knife to the tape that sealed the box.

"Skip."

"What? Can't you just leave it alone?"

He leaned down, grabbing the box from my hand as my box knife went flying. James started down the hall, package under his arm, running as fast as I've ever seen him run. I struggled to my feet, charging after him, hitting my pace and in seconds feeling winded and weak.

"James. Where are you —" Eden Callahan yelled as she jumped back from her post, and Andy Wireman staggered on his ladder as James ran by. Wireman held on as James hit the glass door with his shoulder and plowed on through, racing into the parking lot.

I got to the door as he heaved the box twenty feet in front of him, fell to the ground, and buried his head under his arms.

I stood in the doorway trying to catch my breath. The burning in my lungs wasn't going away anytime soon. My roommate lay there for at least sixty seconds and I just kept gasping for air, thinking I was probably going to throw up.

I watched him pull himself to his feet, staggering as he walked back to the building. As he got closer I could see him sucking in oxygen. We were a real pair.

Finally he reached the door, and I pushed it open for him, barely able to move the heavy metal and glass. James walked in, leaning against the inside wall, eyes closed and his hand over his heart. I knew exactly how he felt. Finally he slid to the floor, slumping over, and breathing heavily.
Videos

Buddy story mystery novel by Don Bruns condensed into 3 minutes. Now available in Paperback!
---
What do you think about this review?
Comments
No comments posted.

Registered users may leave comments.
Log in or register now!