"An Engaging Gothic Historical"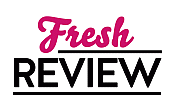 Reviewed by Kate Garrabrant
Posted May 1, 2009

Romance Historical | Romance Paranormal
Lady Anne Addison has traveled all the way to Yorkshire to see her friend, Lady Lydia Bestwick who has been married to Lord John for four months. But these four months of marriage have been anything but happy. Lydia has sent Anne a letter full of complaints about how her mother-in-law despises her and all about her husband's faults. She pleads with Anne to visit her. Anne knows too well how Lydia tends to be a bit dramatic, especially when Lydia mentions about a werewolf haunting the Darkefell estate. But Anne is concerned and will go to Lydia.
Anne is expecting a carriage to take her to Darkefell Castle. When she is refused, she walks on foot through the remote area. As night falls, Anne hears a woman screams and comes upon a body that has been torn apart. Anne rushes for help and arrives at the castle. She is not expected because Lydia has not told anybody. The residence is in shock to see Anne because she is covered in blood. The Marquess of Darkefell is more annoyed by Anne's arrival. Anne is out of sorts because Lydia has lied to her. Lydia wants Anne to investigate these alleged werewolf sightings and killings. Anne reluctantly does what her friend asks, much to the disapproval of the Marquess. Darkefell has no choice but to help Anne, simply for the fact he doesn't want her to snoop around where she shouldn't.
As Anne and Darkefell become partners, they find out there is something more dastardly going on at the castle. But Darkefell has some family secrets that should just must remain that. And if he has to stop Anne from putting her nose where it shouldn't belong, so be it.
Those who are longing for a nice gothic read will want to pick up LADY ANNE AND THE HOWL IN THE DARK. The atmosphere and mystery written by Donna Lea Simpson is top notch. Anne is a very likeable heroine who ends up in an incredible situation that places her life in danger. She matches wits with the Marquess of Darkefell who is so used to being obeyed in everything, that he is so off center when it comes to the fair Anne who won't be ordered around
Some parts are a bit slow and if you are expecting a romance to blossom between Anne and Darkefell, you will be disappointed. There are the makings on one, but nothing is concluded between the two, which leads me to believe there will be a sequel in the future.
Donna Lea Simpson is a talented author who has written a lovely historical mystery with LADY ANNE AND THE HOWL IN THE DARK.
SUMMARY
Historical romance with a twist - a little bit of gothic suspense, a paranormal element that turns out not to be, and a whole lot of fun!
Lady Anne Addison is a rational and courageous woman. So when she's summoned by a frightened friend to Yorkshire to prove or disprove the presence in their woods of a menacing wolf - or werewolf - she takes up the challenge.
Grim, dank and shadowed Darkefell Castle is an ancient keep with a scabrous history. And now it appears that a preternatural menace is behind the events terrorizing the country folk.
Lady Anne finds the Marquess of Darkefell to be an infuriatingly unyielding man. Rumors swirl and suspects abound. When she finally solves the mystery, the Marquess is indeed at the middle of it, but not at all in the way that Lady Anne had suspected... and now he's firmly determined to win her in spite of everything.
PRAISE FOR DONNA LEA SIMPSON:
"Donna Lea Simpson has re-imagined the classic gothic romance, and any reader who loved Victoria Holt, but always felt cheated by the lack of sexy details, or wished that the manor really were haunted, will adore Awaiting the Moon. Donna Lea Simpson is absolutely brilliant!"
Fresh Fiction
---
What do you think about this review?
Comments
No comments posted.

Registered users may leave comments.
Log in or register now!