"Age Is Only a Number"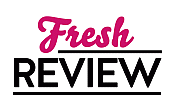 Reviewed by Tonya Callihan
Posted June 22, 2009

Romance Contemporary | Romance Series
Julie Miller brings you the next book in the 0-60 series from Dahlia, Tennessee. Seven months ago Alex Morgan would have laughed at any man who found her sexy. She was a tomboy who worked in her father's garage near the racetrack. After a date goes bad she runs into a man who will change her life forever. Detective Jack Riley who is 15 years older than Alex. They share a steamy encounter in Nashville before they both return to their "real" lives.
Over the past seven months both Jack and Alex have barely gotten by. Alex's brother, Nick was killed and Jack's partner, Eric was killed. Soon they learn their deaths were connected. Jack is working undercover in Dahlia in hopes of bringing a drug ring down and getting revenge on Eric's killer. To his surprise he runs into Alex who almost ruins his undercover operation. After giving her the details of the operation Alex is now involved and that can mean more trouble for her and for Jack.
Julie Miller gives us another amazing story to escape with. I love the age difference between Jack and Alex, there aren't too many stories like this one out there. I think it adds depth to the story that Alex and Jack do share a past together, only a few hours, but still it gives them reason to be drawn together seven months later. It gives them the opportunity to bring those to justice and to give Jack time to get used to there age difference. The secondary characters give Alex a past and a history, not too pretty, but one Jack helps her overcome and get past. The town of Dahlia is easily seen through the readers eyes, you can see the diner where everyone meets for dinner, you can see the racetrack, you can see the men and women racing. But more importantly you can feel the emotions Jack and Alex feel throughout the story. It's a spectacular read! A must-read for any Harlequin fan!
SUMMARY
Legendary detective Black Jack Riley likes fast cars and faster women. But he's a man on a mission: going undercover at the Dahlia Speedway to avenge a friend.

Enter sexy, unpredictable young mechanic Alexandra Morgan. She's delicious trouble, with a capital T! She's also key to his success…

…if Jack can keep her from blowing his cover.

Their thrilling rides between the sheets are a sweet bonus. Yet no matter how hard and hot Alex revs his motor, vengeance drives Jack. If he loses control, he loses the case.

And even the raciest sex of his life isn't worth that….
---
What do you think about this review?
Comments
No comments posted.

Registered users may leave comments.
Log in or register now!