"Take a long ride toward love..."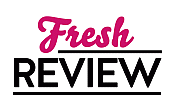 Reviewed by Tonya Callihan
Posted June 22, 2009

Cardin Worth had spent her entire life in Dahlia with her family. She worked at her father's diner, was her mother's world and her grandfather's pride and joy. Cardin had never wanted to leave Dahlia, her life and her family was here.
Trey "Whip" Davis had stayed in Dahlia until he was eighteen years old, then he got the hell out of dodge working for Butch Corley's National Hot Rod Association as the crew chief. Now that he's back in Dahlia and has ran into the woman he has been in love with over half his life, will he stay in Dahlia or convince her to go on the road with him?
Now that Trey's dad is dead after a fight between Cardin's father and grandfather and now Cardin's parents are separated, she wants Trey to be the solution to all of their problems. She convinces Trey to pose as her fiancé, Trey only agrees because he wants to know why their family had been fighting.
A LONG, HARD RIDE is part of Harlequin Blazes 0-60 Series. It's one of my favorites so far. The relationship Alison Kent develops between Trey and Cardin is magical. The two have known each other, ran in the same circles, but never really had a conversation until later in life. The chemistry is undeniable and burns up the pages. Both Cardin and Trey have their own agenda, but they find themselves falling in love with one another, but can either of them give up their lives for the other? And how will Cardin's family react to their "engagement"? Will they still want each other once Trey learns a dark secret about Jeb, Cardin's grandfather? Kent has weaved a story so rare and so true to the heart and to the characters. It's a very erotic tale, but is different than any normal erotic romance. The hero and heroine are the only ones together.
SUMMARY
Cardin Worth is ready to tune up her engine—with Trey, her former crush! However, he's a Davis—one of her car-racing family's bitter rivals. But she might be able to create peace, and also get some sizzling sex on the side...
…if Trey pretends to be her fiancé, that is!
Having a little fun on those steamy Southern nights seems like a great idea. Just to patch up the feud, of course. Then Trey'll be leaving town again—this time for good.
But Cardin's not sure she can relinquish the superheated sex…because Trey's the most talented, uh, mechanic to ever look under her hood!
---
What do you think about this review?
Comments
No comments posted.

Registered users may leave comments.
Log in or register now!