"Happily Ever After Anthology"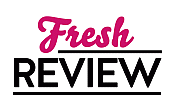 Reviewed by Tonya Callihan
Posted June 22, 2009

Romance Anthology | Romance Series | Romance Erotica Sensual
Book 1: Once Upon a Bite by Kimberly Raye
Shay Briggs runs her own business specializing in beauty. Matt Keller has recently moved to town escaping his past, living as a werewolf and looking for his mate. Shay sees a picture of Matt naked and his hair long. Now she's willing to exchange her body for the secrets to Matt's hair growth. Now Matt learns that he is turning into a vampire as well. He also knows that Shay is his mate, but can she except who he is?
This story was really fast-paced. The characters came alive on every page. Shay at first hated Valentines Day and ended up on kissmyasscupid.com. But something about Matt Keller has her rethinking her position on the holiday. Kimberly Raye is a terrific storyteller and has you believing in the supernatural.
Book 2: My What a Big...You Have by Leslie Kelly
Scarlett Templeton is a children's writer, but she doesn't write the typical happily ever after stories. She herself also ends up on kissmyasscupid.com with her opinions of Valentine's Day as well. But when she wrecks in the bayou and ends up somewhere over the rainbow with Hunter Thibodaux she begins to wonder if this holiday is a way for markets to make money or if there really is a cupid.
Leslie Kelly has told a wonderful story with these two characters. Scarlett is a very forward woman and she knows what she wants. And she wants Hunter. Hunter is a strong character himself. He is looking for his brother and rescues Scarlett and falls in love. He takes Scarlett over the rainbow. There isn't too much description of where they are, but what little Kelly has in the story is magical, it really shows you where they are-over the rainbow.
Book 3: Sexily Ever After by Rhonda Nelson
Juliet Swan has always been the ugly duckling. Or so she thinks she is. Her two sisters have blond hair and very proud features, while she has dark hair and barely wares makeup. She gets an assignment and gets to work closely with Gareth Harper who recently saw Juliet on kissmyasscupid.com expressing her thoughts on Valentine's Day. Which he agrees, cupid has never done him any favors on this day as well. But the chemistry sparks instantly between the two.
This was my favorite out of the three stories. Rhonda Nelson is a wonderful storyteller, she weaves the scenes together perfectly and the plot is easy to follow. I love "makeover" stories. Juliet goes from being the ugly duckling to being beautiful and all it took was a haircut, some makeup and a new wardrobe, but the most important aspect of making her beautiful was finding love with Gareth.
All three of these books connect, the heroines names are fanciful, they all are out of luck on the love game and end up on the same website hating Valentine's Day. Well, that is until they find love themselves. It's all about a greater power than they hold. It truly is a great and romantic read.
SUMMARY
These Valentine's Day stories have Blazingly happy endings…

Once Upon a Bite by Kimberly Raye

Beauty and the beast—in the bedroom! When wolfishly irresistible Matt Keller lands in Skull Creek, Texas, Shay Briggs sees a hunky beast who needs her taming touch.

My, What a Big…You Have! by Leslie Kelly

Scarlett Templeton doesn't believe in fairy tales. That is, until she meets a sexy rogue in the woods, on her way to Grandmother's house….

Sexily Ever After by Rhonda Nelson

Ugly duckling Juliet only wants to be a femme fatale. Little does she guess that a chance meeting with hottie Gareth will inspire her to reveal her sexy swanlike plumage—and a lot more— before long!
---
What do you think about this review?
Comments
No comments posted.

Registered users may leave comments.
Log in or register now!