"Marriage of Inconvenience"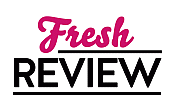 Reviewed by Tonya Callihan
Posted March 8, 2009

Eight years ago Jack Mitchell married Callie Summers, reason: Callie was underage, her mother was dying and once her mother died Callie would be given to her father's parents. Callie didn't want that and neither did her mother. Jack's sister drowns and he leaves home to become a doctor and work abroad. Now eight years later he has returned home for a divorce, a divorce he wants so he can work in Paris.
Callie Mitchell has made a great life for herself. She lives with Jack's parents and has started her own floral business. On the side she buys homes and remodels them to sale. She has attempted to bring Jack home for years now. Jack's mother has been having a difficult time lately dealing with her daughters' death. But Jack is so sure that everything is just fine at home.
Callie isn't going to let Jack get his divorce and leave town so easy. She gets a court order stating that they must attend marriage counseling, only so he can see what is going on with his parents. And the fact that she is falling for him again.
The first book I ever read of Abby Gaines was her NASCAR Fully Engaged. Since then I have been following her books ever since. She knows how to weave a wonderfully romantic tale together. I love how she can take two different people from two different worlds and make them fall in love. At first Jack doesn't even recognize his wife, he thinks she is someone else when he walks into his florist shop to purchase flowers for his mother. Of course he finds her attractive and has to remind himself that he is still married and has a goal of going to Paris to work. When Callie realizes that he doesn't recognize her, she's furious, but she doesn't say hey I'm your wife, remember me? If you love romance novels with the theme Marriage of Inconvenience than you have to read THE GROOM CAME BACK from Abby Gaines.
SUMMARY
Typical. It takes Dr. Jack Mitchell eight years to pull himself away from his terribly important career abroad and come home for a divorce. And then he doesn't even know who she is! Sure, Callie Summers—excuse me, Mitchell—was a gawky schoolgirl when Jack rescued her from a nasty family situation. But that's no excuse for the man not to recognize his own wife.
And now the gorgeous neurosurgeon thinks he's going to hightail it out of Tennessee with his final decree in hand. Uh-uh. Callie isn't letting him off quite so easily. Not when she, to her utter dismay, is finding him so irresistible.
Irresistible enough to get him to tie the knot again?
---
What do you think about this review?
Comments
No comments posted.

Registered users may leave comments.
Log in or register now!