Abby Gaines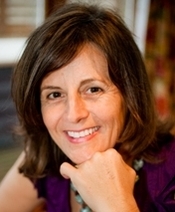 Blogging at Fresh Fiction
Abby Gaines | Turning lemons into lemonade isn't that easy.
November 30, 2011
You know the saying, "When life gives you lemons, make lemonade." It's the ultimate optimist catch-cry. I'm an optimist myself (annoyingly so Read More...
Abby Gaines wrote her first romance novel while still in her teens. Encouraged by her incredibly supportive parents, she wrote her novel longhand in school notebooks, supplying new pages daily to her biggest fan, her younger sister. When she'd finished, she typed up the manuscript and sent it to Mills & Boon in London—and was shocked when they rejected it. To this day, no trace remains of that original work.
Abby shelved her writing dreams while she studied languages in college, then worked in marketing in the computer industry. It wasn't until she'd married and had children, and was working as a freelance business journalist, that her ambition to write romance resurfaced.
Over the next few years, she submitted several manuscripts to Harlequin. She also took on the role of editor of a speedway magazine—about as far removed from business journalism and romance writing as can be. But the speedway job turned out to be a lot of fun, and Abby became just as passionate about the sport as any longtime fan.
After five years of submitting to Harlequin lines, Abby sold her first Superromance book—and soon after, she sold to Harlequin's NASCAR series.
Abby loves reading, traveling and cooking for friends. She knows how to use a credit card as a lethal weapon, and proves it regularly by putting major dents in the household budget. Writing romance remains one of Abby's greatest passions. She works in a sun-filled office with a peek of the sea—perfect inspiration for the funny, tender stories she loves to write.
Log In to see more information about Abby Gaines
Log in or register now!
Series
Books:
The Earl's Mistaken Bride, December 2011
Parson's Daughters
Paperback / e-Book
Her Best Friend's Wedding, June 2011
Paperback
The Memory Of A Kiss, June 2010
Paperback
The Comeback, February 2010
NASCAR
Mass Market Paperback
Her Surprise Hero, January 2010
Those Merritt Girls
Mass Market Paperback
Her Secret Rival, November 2009
Those Merritt Girls
Mass Market Paperback
Her So-Called Fiance (Harlequin Superromance), September 2009
Mass Market Paperback
Checkered Past, April 2009
Mass Market Paperback
The Groom Came Back (Harlequin Superromance), January 2009
Mass Market Paperback
Teaming Up, August 2008
NASCAR
Mass Market Paperback
Fully Engaged, March 2008
Stories Set in the World of NASCAR
Paperback
The Diaper Diaries, March 2008
Suddenly a Parent
Paperback
A NASCAR Holiday 2, November 2007
Stories Set in the World of NASCAR
Paperback
Back on Track, May 2007
Miniseries: Stories Set in the World of NASCAR
Paperback
Married by Mistake, April 2007
Paperback
Whose Lie Is It Anyway?, January 2007
Paperback