"A riveting medical suspense about the "what if" of a cure for cancer."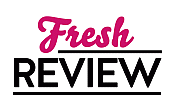 Reviewed by Vicky Gilpin
Posted November 15, 2008

How far can one stretch the Hippocratic Oath in the search for medical miracles? Patient-doctor ethics can go from distinct to blurry in an instant. In a blink, oncologist Dr. Allan Parker goes from a passionate "Sisyphus" in the constant war against cancer to a man confronted by the mythical magic bullet of a cure for all cancer.
When the potential cure is located in the blood of a solitary boy, ethical distinctions and medical research protocol can seem like stumbling blocks. Taylor Peterson, source of the possibly miraculous blood, feels alternately like he is being hounded by vampires and as though his very existence is up for grabs by the highest bidder...whether he likes it or not.
Long-time fans of Neiderman will thrill to THE MAGIC BULLET as he continues in his decades-long tradition as an expert weaver of suspense. As well as crafting a riveting tale about the medical "what if" of a cure for cancer, Neiderman also provides authentic tribute to the potential ethical questions of those embroiled in the situation. His characters are multi-faceted and rich; even seemingly stock characters have depth and layers within their machinations. THE MAGIC BULLET is well-worth the time, particularly for readers who enjoy medical thrillers.
SUMMARY
Dr. Allan Parker has been working toward this day for most of his professional life. Finally, he may have found the Magic Bullet the world has been waiting for all these years - the cure for cancer. There is something in the blood of fifteen-year-old Taylor Peterson that causes immediate remission in cancer patients. But there's only so much blood in Taylor's body, and so many desperate people. One of the most desperate is Frankei Longo, a mobster who faces a death sentence for which there is no reprieve - terminal, inoperable cancer. But with time running out, he's learned of one last hope. Now he'll stop at nothing, including kidnapping and murder, to get his hands on Taylor's precious blood. Caught in a deadly chase with only Dr. Parker to help him, Taylor will have to fight to save his own life... and millions of others.
---
What do you think about this review?
Comments
No comments posted.

Registered users may leave comments.
Log in or register now!