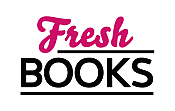 Summer Reads are HOT in July!
"Cork O'Connor returns to solve the mystery surrounding the senseless death of a teenage girl."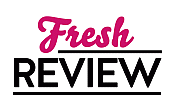 Reviewed by Anne Barringer
Posted October 15, 2008

Mystery Private Eye | Suspense | Thriller P.I.
Tamarack County, Minnesota -- a land that's been watered with historic blood and violence. Two hundred plus years in the past, one of many massacres occurred; violent whispers still whistle between the wind and the trees. Fast-forward to the future, where that same patch of ground has become a hall of learning, a place where many cultures should be shared and understood. In this 9th book of the Cork O'Connor series, the enigmatic Corcoran O'Connor returns to solve the mystery surrounding the senseless death of a teenage girl in Aurora, Minnesota, and the subsequent revenge-styled killings. Cork, the former town Sheriff, is now working steadily as the only private investigator for three counties around. Because of his Irish/Anishinaabeg heritage, he seems to be the logical choice as moderator between the "white government Anglos" and the "Original People," in a town erupting with violence and seething with hate.
Cork is thrust into the middle by the leader of the Red Boyz when he's asked to arrange a meeting between Alex Kingbird and Buck Reinhardt, the father of the murdered teenage girl. Reinhardt is promising revenge unless the perpetrator, one Lonnie Thunder, is turned over to him to undergo his form of justice. When retaliation's bullets start flying, Cork and his family are caught in the crossfire, adding strain and worry into the family mix. Then too, there is Alex's brother Uly, a young man living within the oasis of himself, with only his music and the fragile friendship offered by Cork's daughter, Annie, to keep him from withdrawing totally from society. There are secrets simmering within families and a man willing to take the fall for a murder he didn't commit in order to atone for past mistakes. Cleansing rituals combine with the wise words of Henry Meloux, a Native American healer, seeking to bring balance and enlightenment to a people trying to survive their blurred cultural identity. Tensions mount as revenge rears its ugly head, threatening to tear not only the young Ojibwe Red Boyz from their older tribesmen, but also Indians from Anglos, fathers from sons, mothers from their children.
Few books have the power to reach out and touch you with their elegant fingered words triggering an explosive emotional response within your soul; RED KNIFE does just that and more. Mr. Krueger's characters are real and varied, showcasing the many areas of gray within family, community and humanity. It sings of lost heritage and the fight to reclaim the joy of being. It takes "a hawk's-eye view" of the paths one chooses to travel, while showing how choices are indeed layered individual truths thereon. It shows how just one drop of blood, one violent act, can seed itself in such a way that everyone suffers from its miasmic touch. This book is beautiful and haunting, with an honest straightforward lyricism -- and it's a darn good story to boot. This was one of those books I could not put down until the explosive end. Because of that, I am going to be hunting down the other books in this series. I'm not ashamed to say I cried -- because with the tears came a deeper understanding and empathy for all those lost to violence's Miskwaa-Mookomaan, or RED KNIFE.
SUMMARY
The charismatic private investigator Corcoran O'Connor finds himself caught in the middle of a racial gang war that's turning picturesque Tamarack County, Minnesota, into a bloody battlefield.
When the daughter of a powerful businessman dies as a result of her meth addiction, her father, strong-willed and brutal Buck Reinhardt, vows revenge. His target is the Red Boyz, a gang of Ojibwe youths accused of supplying the girl's fatal drug dose. When the head of the Red Boyz and his wife are murdered in a way that suggests execution, the Ojibwe gang mobilizes, and the citizens of Tamarack County brace themselves for war, white against red.
Both sides look to Cork O'Connor, a man of mixed heritage, to uncover the truth behind the murders. A former sheriff, Cork has lived, fought, and nearly died to keep the small- town streets and his family safe from harm. He knows that violence is never a virtue, but he believes that it's sometimes a necessary response to the evil that men do. Racing to find answers before the bloodshed spreads, Cork himself becomes involved in the darkest of deeds. As the unspeakable unfolds in the remote and beautiful place he calls home, Cork is forced to confront the horrific truth: Violence is a beast that cannot be contained.
---
What do you think about this review?
Comments
No comments posted.

Registered users may leave comments.
Log in or register now!