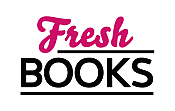 Summer Reads are HOT in July!
"Better than the first book in the series, you'll want to shake, hug, and cheer for this heroine"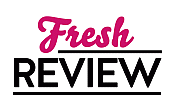 Reviewed by Patricia Woodside
Posted August 26, 2008

Inspirational Chick Lit | Multicultural
Kendra Sinclair takes the hot seat in Rebeca Seitz's COMING UNGLUED, the second book in the Scrapbooking, Inc. series. Kendra, the African-American sister, doesn't feel particularly good about herself for reasons rooted deeply in her past. So, although she may offer good advice to her sisters, she has difficulty making good choices for her own life, particularly with regards to men.
Kendra has a budding relationship with Darrin, a friend of sister Tandy's fiance, Clay, and also a fellow musician. But she also has a relationship with another man, one that her sisters know nothing about but which touches—and tempts—her in ways that her relationship with Darrin does not and that God might not find pleasing.
Does Kendra find the answers to the questions within that keep her from valuing herself and continuing to make poor choices?
Sophomore efforts are always a risky bet. In this case, however, Rebeca Seitz wrote a second series book that, in my opinion, is better than the first. This book starts up right where the first one left off. Although I thoroughly enjoyed Tandy's story, I thought Kendra's story was better told. I didn't find myself skipping ahead as much as I did with the first book. This story sucked me in and held on tight until the last page. I wanted to shake Kendra, hug Kendra, and ultimately cheer for Kendra.
The wonderful thing about this series is that each of the adopted sisters brings something unique to the mix by virtue of their separate cultural identities, and Ms. Seitz captures these unique aspects in a way that makes you understand and embrace rather than forget their distinct cultures. At the same time, she finds a way to highlight and pay homage to the things that make these women sisters even if they don't share a bloodline, like their love for scrapbooking.
There are still two books in the series. I can't wait.
SUMMARY
Coming Unglued is the second book in the SISTERS, INK series of novels written by, for, and about, scrapbookers. This book focuses on Kendra. Her flamboyant lifestyle makes great pictures for scrapping � and a great cover for the loneliness she feels. But as Kendra's dating antics spiral out of control, they have an affect on Sisters, Ink and her journalism career. Because no one can be objective when they're falling in love with the subject of a scandalous story right? And in a town as small as Stars Hill, there's no hiding something this big.
---
What do you think about this review?
Comments
No comments posted.

Registered users may leave comments.
Log in or register now!