"Deliciously detailed scenes mixed amongst historical war"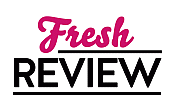 Reviewed by Rosie Bindra
Posted June 29, 2008

Having escaped her husband Sarin, a man she was forced into marriage with, Rianna has fled the war to seek safe refuge in her father's kingdom. With an offer of her army's protection, Baroness Crissana joins Rianna, revealing her identity and her true intentions after it's too late. Crissana is planning on presenting Rianna to her half-brother, Ragnor, as his newest plaything. With escape seeming impossible, Rianna's only hope lies in her fiancť, Prince Tarn.
With orders to withdraw from the war and return home, Prince Tarn wants nothing more than to be with Rianna. When he discovers his father is ill, he leaves her to follow while he goes to his ailing father. When he learns of Crissana's capture of Rianna, he must turn to the last man he ever wanted to see. Sarin not only held Rianna against her will, but he also held Tarn captive as his personal body slave. Now Tarn must put his trust in Sarin and join forces with the most depraved man he's ever known if he ever wants to rescue Rianna.
With a raging war as the backdrop, WILD KINGDOM brings to mind movies such as King Arthur and Troy, but I found the story gets a bit convoluted with Rianna's character being transported to so many different places and I never could really figure out who was fighting who. I also found the shoddy editing job did a lot to detract from the enjoyment of the book. There were times where I had to re-read a sentence a few times just so I could figure out exactly what was being said. The saving grace for the book are the erotic scenes Deanna Ashford writes in such delicious detail. If hot scenes are your thing, this is definitely a book you'll want to pick up.
SUMMARY
Salacious excesses abound as war rages in the mythical kingdom of Kabra. Prince Tarn is struggling to drive out the invading army while his betrothed -- the beautiful Rianna -- has fled the fighting with the mysterious Baroness Crissana.
But the baroness is a fearsome and depraved woman, and once they're out of the danger zone she presents Rianna as a plaything to her warlord half-brother, Ragnor. In order to rescue his sweetheart, Prince Tarn needs to join forces with his old enemy, Sarin, whose capacity for perverse delights knows no bounds.
---
What do you think about this review?
Comments
No comments posted.

Registered users may leave comments.
Log in or register now!