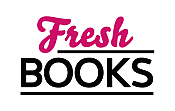 Summer Reads are HOT in July!
"This exhilarating and complex spy thriller will keep you on the edge of your seat with excitement."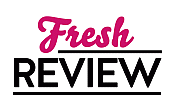 Reviewed by Sue Burke
Posted June 16, 2008

While climbing in the Swiss Alps, Dr. Jonathan Ransom and his wife Emma are caught in a blizzard. When Emma breaks her leg, Jonathan makes the difficult decision to leave her and go back down the mountain for help. He leaves Emma with food and water, covers her with his parka and sets out. When he returns with a rescue team, his wife of eight years is nowhere to be seen. The search team finds her body at the bottom of a hidden crevasse. Weather conditions make recovery of the body impossible and Jonathan is forced to again leave Emma where she's fallen.
The next day Jonathan receives baggage claim tickets addressed to his late wife. When he tries to recover the mystery luggage, he's attacked and nearly killed by two Swiss policemen. Jonathan escapes with the help of a friend, but he leaves one officer dead and the other dying. When the bags are opened, they reveal fake identification papers with his wife's photograph, a large sum of cash, keys to a Mercedes and a man's sweater.
Already grief-stricken by his wife's death, Jonathan is overwhelmed by these findings. Stunned by evidence of a secret life and her obvious betrayal, Jonathan runs; not so much scared as determined to find out what Emma was up to and who she was working for. His desperation to uncover his late wife's secrets puts him into danger's path again and again. Jonathan stumbles across a conspiracy with possible CIA roots that stretches across continents. One step ahead of a shadowy assassin, Jonathan systematically hunts down the men responsible, sometimes arriving only to find bodies instead of answers. As he reaches the end of his search, Jonathan is horrified to find out what his peace-loving wife may have been involved in.
RULES OF DECEPTION is an exciting, complicated thriller. Everything comes together at the end and what a wild ride it is getting there.
SUMMARY
Dr. Jonathan Ransom, world-class mountaineer and surgeon for Doctors Without Borders, is climbing in the Swiss Alps with his beautiful wife, Emma, when a blizzard sets in. In their bid to escape the storm, Emma is killed when she falls into a hidden crevasse.

Twenty-four hours later, Jonathan receives an envelope addressed to his wife containing two baggage-claim tickets. Puzzled, he journeys to a remote railway station only to find himself in a life- and-death struggle for his wife's possessions. In the aftermath of the assault, he discovers that his attackers— one dead, the other mortally wounded—were, in fact, Swiss police officers. More frightening still is evidence of an extraordinary act of betrayal that leaves Jonathan stunned.

Suddenly the subject of an international manhunt and the target of a master assassin, Jonathan is forced on the run. His only chance at survival lies in uncovering the devastating truth behind the secret his wife kept from him and in stopping the terrifying conspiracy that threatens to bring the world to the brink of annihilation. Step by step, he is drawn deeper into a world of spies, high-tech weaponry, and global terrorism—a world where no one is whom they appear to be and where the end always justifies the means.

Rules of Deception is a brilliantly conceived, twisting tale of intrigue and deceit written by the master of the espionage thriller for the twenty-first century.
---
What do you think about this review?
Comments
No comments posted.

Registered users may leave comments.
Log in or register now!