"Have Viking arrogance, will time-travel."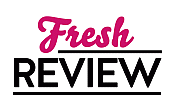 Reviewed by Morgan Chilson
Posted June 16, 2008

Lydia and Dave Denton had adapted to their military lifestyle. Dave was often gone, but they treasured their time together with passionate enthusiasm. Their only real disagreement was about having a baby. Lydia wanted one, but Dave said he was worried about it making him more distracted while in the war zone.
Three weeks after Dave left on his last mission, Lydia watched his casket being lowered into the ground. Just a few months later, she learned she was pregnant and that forced her to learn to live without Dave.
Thorfinn Haraldsson is an 11th-century Viking and proud of his arrogant Viking attitude. But when he time-travels to the modern world, he finds women aren't so appreciative of his viewpoint. In fact, he's having a damned difficult time fitting in with these women -- until he meets Lydia Denton. But whatever he feels for her must be suppressed in favor of finding the son his Viking wife stole from him.
It's been five years since her husband's death, and Lydia still mourns Dave. But when she meets Finn and he looks so much like Dave, and even seems to know things about her and to connect with her son, she begins to open back up to the world of love.
Ms. Hill's time-traveling Viking series is just good old- fashioned fun. It's amazing how she can take the same basic time-travel story and wind it up into excellent, very different books. This one, in particular, was hotly passionate. You'll love the chemistry between Finn and Lydia. Though, I've got to admit, I kept mourning the cool relationship she had with Dave, even though we only got a very brief glimpse of that.
SUMMARY
Searching for his little boy, 11th century Viking Thorfinn lands in modern times, where he stumbles upon a dead ringer for his cheating ex-wife. Single mom Lydia Denton mourns the loss of her SEAL husband. Then she meets a man who resembles him. Despite Thorfinn's strange accusations, Lydia finds it impossible to ignore the chemistry between them. And as she gets to know this handsome Viking, she can't help but wonder whether two souls, separated by time, have found their way back together.
Videos
---
What do you think about this review?
Comments
No comments posted.

Registered users may leave comments.
Log in or register now!