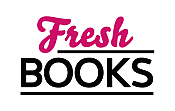 Sweet Romance + Thrilling Intrigue = February Best Reads
"An amazing retelling of the classic Peter Pan tale."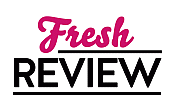 Reviewed by Sue Burke
Posted May 16, 2008

Fantasy | Young Adult Adventure
TIGERHEART is Peter David's lyrical re-imagining of Peter Pan, "The Boy who wouldn't grow up." The book is really the story of two boys; "The Boy" of legend and Paul Dear.
Paul Dear lived in London with his mother and father. Raised by a doting mother and on his father's fantastic stories of the Anyplace with its pixies, red Indians, and dastardly pirate crews...and of course "The Boy." Everything revolves around "The Boy." Paul's life is perfect and life gets better for the Dears when Paul's little sister Bonnie is born. Bonnie's sojourn with the family is sweet but all too short, sudden tragedy strikes and she is taken away after barely a fortnight. Paul's life changes overnight. His mother's eyes are suddenly empty when she looks at Paul and his father. It's not long before she asks Paul's father to move out. No longer able to bear his mother's grief, Paul sets out for The Anyplace, accompanied by the pixie Fiddlefix, in search of a cure for his mother's broken heart.
His Dreamland is everything he had hoped it would be and more, but Paul is soon to discover that The Anyplace has teeth. The pirates are not as comic as the stories would leave you to believe. The Indians are not so quick to forgive. The Mermaids, rather than lazing about in their lagoon are planning sweet vengeance on The Boy who has dared ignore and refuse them and the late Captain Hack (Hook) has a sister, Mary Slash, who is less prissy and more deadly than Captain Hack ever thought to be. And although the Captain has already been eaten by the time of Paul's visit, his shadow lingers on, making evil plans for revenge on all his enemies. His enemies being everyone who exists on The Anyplace. Then there is the Snow Tiger. Paul's Dream tiger who meets him in the Anyplace and teaches Paul about courage, loss, sacrifice and finally about growing up.
TIGERHEART is a story for all ages. An adventure about a boy battling pirates and Lost Boys gone bad. Paul is a boy who faces his fears head on. An ordinary boy, no crowing and preening boy of legend. Afraid and alone Paul travels far from home so he can find, not his heart's desire, but is mother's. A boy who stares death in the face, even though he is terrified, because it's the right thing to do. The ending is brilliant. Paul brings his mother what she needs to heal her broken heart and it's nothing that readers will ever predict or expect. An amazing story.
SUMMARY
Paul Dear is a good and clever boy, doted on by a father who fills his son's head with tall tales, thrilling legends, and talk of fairy-folk, and by a mother who indulges these fantastic stories and tempers them with common sense. But Paul is special in ways that even his adoring parents could never have imagined. For by day, in London's Kensington Gardens, he walks and talks with the pixies and sprites and other magical creatures that dwell among the living–but are unseen by most. And at night in his room, a boy much like himself, yet not, beckons to Paul from the mirror to come adventuring. It's a happy life for Paul, made all the more so by the birth of his baby sister.
But everything changes when tragedy strikes, and Paul concludes that there's only one course of action he can take to dispel the darkness and make things right again. And like countless heroes before him, he knows that he must risk everything to save the day.
Thus begins a quest that will lead Paul down the city's bustling streets, to a curio shop where a magical ally awaits him, and launches him into the starry skies, bound for a realm where anything is possible. Far from home, he will run with fierceIndian warriors, cross swords with fearsome pirates, befriend a magnificent white tiger, and soar beside an extraordinary, ageless boy who reigns in a boundless world of imagination.
Brimming with the sly humor and breathless excitement of a traditional Victorian bedtime story, deftly embroidered with its own unique wisdom and wonder, Tigerheart is a hymn to childhood's happiness and heartbreak, a meditation on the love, courage, sacrifice, and faith that shape us and define our lives, and a splendidly rendered modern fable–for readers of any age–that brilliantly proves itself a worthy brother to the timeless classic that serve as its inspiration.
---
What do you think about this review?
Comments
No comments posted.

Registered users may leave comments.
Log in or register now!