"Equal parts romance and murder mystery; Christianity as it truly is in the trenches"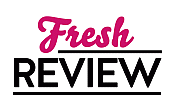 Reviewed by Patricia Woodside
Posted April 8, 2008

Mystery Woman Sleuth | Multicultural Mystery
Amanda Bell Brown is a forensic psychologist whose expertise is helping people recover from toxic churches and cults. When her sister, Carly, the county medical examiner, takes her out to celebrate her birthday but gets called to a double homicide, Amanda gets drawn into the investigation, both by the hint of something religious gone awry and by the sexy detective assigned to handle the case.
Jazz Brown—no relation—is drawn to Amanda like a moth to a flame, which makes it difficult to keep his distance. He wants no part of a relationship but can't help himself when it comes to Amanda.
As the investigation proceeds, Amanda and Jazz, both believers in Christ but raised in differing church environments, struggle with issues of faith and temptation.
MURDER, MAYHEM, AND A FINE MAN is equal parts romance and murder mystery, with the two stories equally compelling and captivating. Claudia Mair Burney presents Christianity as it often truly exists in the trenches rather than as a too vocal minority wish it to be perceived by the masses. Here God is a real part of folks' lives, including their sexuality. They love Him, enjoy His presence, and work hard to live the best, imperfect lives possible.
Stories like MURDER, MAYHEM, AND A FINE MAN both excite and inspire me. Would that I might write a story as good as this one day!
SUMMARY
For Amanda Bell Brown, just living her life is murder!
How's a woman supposed to grapple with faith, a fine man, and turning thirty-five when she keeps tripping in her high heels over mysteries -- and not just the Good kind?
Amanda Bell Brown knows that life as a forensic psychologist isn't quite as cool as it looks on prime-time TV. But when she turns thirty-five with no husband or baby on the horizon, she decides she's gotta get out and paint the town -- in her drop-dead red birthday dress. Instead, she finds herself at the scene of a crime -- and she just may know who the killer is. She needs to spill her guts, but not on the handsome lead detective's alligator shoes -- especially if she wants him to ask her out. A complicated murder investigation unearths not just a killer but a closet full of skeletons Amanda thought were long gone. Murder, mayhem, and a fine man are wreaking havoc on her birthday, but will her sleuthing leave her alive to see past thirty-five?
---
What do you think about this review?
Comments
No comments posted.

Registered users may leave comments.
Log in or register now!