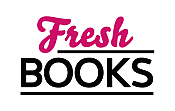 Spring flowers, great May books to enjoy!
"The lusty Elemental Witches prove to be as emotional and powerful as ever."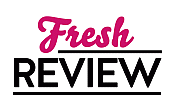 Reviewed by Sue Burke
Posted February 13, 2008

Romance Paranormal | Romance Erotica Sensual
Still reeling with grief after the murder of her sister Angela by a demon, water witch Isabelle Novak goes after the man she holds responsible. Although Stefan Faucheux didn't personally murder Angela, it was his organization that originally raised the demon who did.
After carefully baiting and springing her trap, Isabelle finally has Stefan where she wants him only to have him snatched away, his miserable life saved by "the good guys" of the Coven. The "rescue" squad, headed by Thomas Monahan, a powerful earth witch and head of the Coven, takes Stefan to an underground Coven prison where his magic will be blocked.
The Coven needs Stefan alive to help them track the demon, Boyle, who's recently begun killing witches. Thomas is convinced that Boyle's killings aren't random, that there's a pattern to the brutal deaths, and they need Stefan to help figure it out. Isabelle agrees to be part of the squad tracking Boyle and the team gets down to business. They locate Boyle, only to be on the hurting end of a severe demon smack down. Desperate to send Boyle back to his demon dimension, the witches regroup and rework their strategies. They need to learn a whole lot more about what can hurt a demon before they go on the offensive again. In the meantime, Boyle, who also wants to get back to his demon dimension, has an endgame that involves removing the entrails of a certain water witch, and as far as he's concerned, Isabelle will do just fine.
The lusty Elemental Witches are back for a second time in WITCH BLOOD by Anya Bast. While Isabelle leads with her emotions, Thomas tries to keep a level head, most of the time, to no avail. Earth and water witches are naturally attracted and these two can't keep their hands off each other. Although I figured out what the demon wanted, without Stefan's help, before the team did, it was still fun watching them get there.
SUMMARY
Water witch Isabelle Novak must form an uneasy alliance with earthwitch Thomas Monahan to hunt and destroy a demon of tremendous power,even though Thomas's very presence stirs deeper desires than she everknew she had.
Videos
---
What do you think about this review?
Comments
No comments posted.

Registered users may leave comments.
Log in or register now!