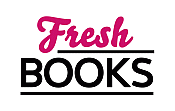 Summer reads begin in June!
Anya Bast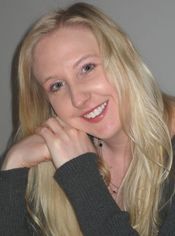 Anya Bast lives in the country with her Belgian husband, their tornado toddler of a daughter, and more cats, dogs, and rabbits than is sane. Ever since she was a little girl, Anya has told stories (much to her mother's dismay). She's happy to finally be making a career out of it.
A native of one of the colder states, she loves to ice skate and watch hockey. She has fascination for crows, ravens and birds of prey. She enjoys the study of Eastern philosophy, Celtic myth, dreaming, and shamanism and occasionally incorporates what she learns into her paranormal stories.
Log In to see more information about Anya Bast
Log in or register now!
Series
Bast - Embraced | Elemental Witches
Books:
Embrace Of The Damned, May 2012
Paperback / e-Book
Midnight Enchantment, February 2012
Paperback / e-Book
Micah's Magick, September 2011
Elemental Witches
e-Book
Jaded, June 2011
Paperback
Dark Enchantment, April 2011
Dark Magick #3
Mass Market Paperback / e-Book
Raven's Quest, February 2011
Paperback / e-Book
Jeweled, November 2010
Paperback
Cruel Enchantment, September 2010
Dark Magic #2
Trade Size
Wicked Enchantment, January 2010
Dark Magick #1
Paperback
Hot For The Holidays, October 2009
Paperback
Witch Fury, June 2009
Elemental Witches #4
Paperback / e-Book
What Happens In Vegas...After Dark, May 2009
Paperback
Witch Heart, January 2009
Elemental Witches #3
Paperback / e-Book
The Chosen Sin, October 2008
Trade Size
What Happens In Vegas..., May 2008
Trade Size
Witch Blood, March 2008
Elemental Witches #2
Paperback / e-Book
Witch Fire, June 2007
Elemental Witches #1
Paperback / e-Book
Spring Pleasures: The Transformation, February 2006
The Season #2
Paperback
Blood of the Damned, January 2006
The Embraced
e-Book
Summer Pleasures: The Capture, December 2005
Book 3 in the Season series
Paperback
Autumn Pleasures: The Union, December 2005
Book 4 in the Seasons series
Paperback
Ellora's Cavemen: Tales from the Temple III, December 2005
Paperback
Blood of the Raven, December 2005
The Embraced #2
Paperback
Ordinary Charm, December 2005
Paperback
Blood of an Angel, December 2005
Book 3 in the Embraced series.
Paperback
And Lady Makes Three, December 2005
Paperback
A Change of Season, December 2005
Book 5 in the Seasons of Pleasure series.
Paperback
Charmed Wishes, December 2005
Trade Size
Winter Pleasures: The Training, December 2005
Book 1 in the Season series
Paperback
Water Crystal, June 2005
e-Book
Ellora's Cavemen: Tales from the Temple III, October 2004
Paperback
Blood of the Rose, May 2004
The Embraced
Trade Size

Videos
Click Title to Play
Witch Blood
Witch Fire