"Hard-core vampire crime fiction at its grisly, gruesome best."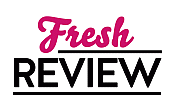 Reviewed by Tanzey Cutter
Posted January 7, 2008

Thriller P.I. | Mystery Hard Boiled | Horror
In this series' second installment, NO DOMINION, Vampyre sleuth Joe Pitt reluctantly gave up his life as an independent Rogue to work as security chief for the Society Clan of Manhattan. He didn't have much choice, since he found cash and blood were in short supply as a Rogue, and caring for his HIV-infected (human) girl-friend required he be physically powerful with some extra change in his pocket.
Joe now has all the blood and money he needs, but the steep price he's paying is hard for this hard-nosed Vampyre to take.
Now, Joe has been ordered to cross the bridge into Brooklyn and deal with the weird undead clans that are threatening havoc on the Society. But is Joe really the best Vampyre to send to handle this problem? After all, he's not known for being the most diplomatic at doing anything.
Charlie Huston's impressive writing skills make this dark, moody, action-packed novel move along at a rapid pace, immersing the reader in all its gory, bloody horror. It's brilliant vampire crime fiction that needs to be read starting with the first entry, ALREADY DEAD, and then NO DOMINION.
SUMMARY
There's only so much room on the Island, only so much blood, and Manhattan's Vampyre Clans aren't interested in sharing. So when the Vyrus-infected dregs of New York's outer boroughs start creeping across the bridges and through the tunnels, the Clans want to know why.
Bad luck for PI and general hard case Joe Pitt.
See, Joe used to be a Rogue, used to work off his own dime, picked his own gigs, but tight times and a terminally ill girlfriend pushed him into the arms of the renegade Society Clan. Now he has all the cash and blood he needs, but at a steep price. The price tonight is crossing the bridge, rolling to Coney Island, finding the Freak Clan, and figuring out what's driving that bunch of savages to scratch at the Society's door. No need to look far. The answer lies around the corner in Gravesend. Convenient, all those graves.
From uptown to the boardwalk, war drums are beating. Murderous family feuds and personal grudges are being drawn and brandished, along with the long knives. Blood will spill and, big surprise, Joe's in the middle. But hey, why should this night be different from any other?
Sunset to sunrise: put off a war, keep your head attached to your neck, and save your girl. Check. Joe's on the case.
---
What do you think about this review?
Comments
No comments posted.

Registered users may leave comments.
Log in or register now!