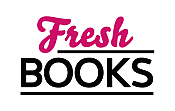 December brings fabulous reads!
"Sharp Humor and a Furry Good TIme"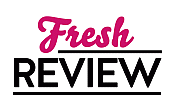 Reviewed by Diana Troldahl
Posted October 15, 2007

THE MANE EVENT is two closely-interlinked novellas. The powerful Llewellyn family has a big profile and even bigger secrets. They are shape-changing lions with even more arrogance than their purely animal counterparts. The last thing they need is close scrutiny from the authorities when one of them has the back of his head blown off. Who has targeted the Pride? Hyenas have always hated lions, or it could be another, lesser Pride, wanting to gain power and stature. Resorting to a gun seems pretty tacky though, when claws will do.
CHRISTMAS PRIDE: Mace Llewellyn, fresh from an elite Navy S.E.A.L. unit has come home. He flat-out refuses to be a breeder for his family, his sexual potency traded for favors owed to the Pride, but he can't turn his back when the cubs of his family are threatened. There's another reason to return to New York. It's time to hunt the woman he loves. He was a weedy smart-ass fourteen-year-old when they met. She was a bosomy hotty with a mouth like a sewer. He's filled out some in the intervening years, he only hopes she isn't married, as killing her mate might get the relationship off on the wrong paw. He never expects to find her investigating the murder of a Pride member, though. Dez (short for Desiree) MacDermot is a New York City cop, Bronx style. She'd put the nerdy teen with the wild hair out of her mind years ago. The one time she'd tried to contact him his persnickity sisters made it clear she just wasn't good enough to be associated with the family. Her joy knows no bounds when she's assigned their case. She prays she can arrest one of them for murder. Dez is bowled over by the changes in Mace, even more by the feelings she thought were long dead. Does she really want personal involvement with someone so close to the murder? The question is moot, as Mace gives her no choice in the matter. After finally getting up close and personally naked with him, she finds her objections melting away. Damn the man has talent. So what if he's a lion? She's always understood animals better than people. If only he didn't frighten her attack dogs so often. It was hard on her wooden floors.
SHAW'S TALE: Brendon Shaw clawed his way up from south Philly to become a breeder for The Llewellan Pride of New York. His brother was still trapped in the underbelly, and Shaw was nearly killed trying to reach him. How could he rescue his brother, keep his own cubs safe, and still rock a feisty She-wolf's world? Damn she smells good. Ronnie (Rhonda Lee) Ree did NOT need a randy half-healed lion sniffing at her. Even if she gave in to the nearly overwhelming sensuality he offered, her brothers would make kitty pie out of him when they found out.
Shelly Laurenston comes through again with a fantastic romp on the furry side of life. THE MANE EVENT is a true cross-genre work, enticing both fantasy and romance readers in for an earthy, suspenseful read. She remains true to her characters, writing with immediacy and raw truth, no fancy-schmancy euphemisms. She has captured the essential sensual lion, the loyalty and goofiness of wolves, and the rich vocabulary of a girl from the Bronx with no false notes. An evening spent with THE MANE EVENT is like a night out on the town with great friends. Bottom line, it's a really good time.
SUMMARY
One of the hottest new voices in paranormal romance, Shelly Laurenston knows how to do it all, delivering tales that are wickedly funny, action-packed, and scorch-your-fingers sexy. With The Mane Event, she proves just how delicious love can be once you unleash your inner beast.
CHRISTMAS PRIDE
How come all the good-looking ones are insane? That's what runs through NYPD cop Desiree "Dez" MacDermot's mind the minute she hooks up again with her childhood buddy, Mace Llewellyn. It isn't just the way he stares at her with those too-sexy gold eyes-as if he could devour her on the spot. Or the six-four, built-like-a-Navy Seal bod-o-death. It isn't even that he sniffs her neck and purrs, making her entire body tingle. It's more about that disconcerting, shifting-from-man-to-lion thing that unhinges her.and makes her want more. Mace likes making Dez crazy. In fact, he likes her any way he can get her-in bed, on the desk, here, now, again. Together, they'd always been trouble, but Dez has no idea just how good trouble can feel.
SHAW'S TAIL
Brendon Shaw, hotel owner and lion shifter, has seen better days. He's been beaten, had a gun to the back of his head, and had to be rescued by a Pack of shape-shifting wolves. He didn't think he'd survive the night, much less find the woman of his dreams. And he never thought the woman of his dreams would have a Tennessee accent and wear cowboy boots. Once he sets his sights on her, the predator in him is ready to pounce and never let go. Ronnie Lee Reed is ready to change her life, and New York City is the place where any girl-even one who runs with a Pack-can redefine herself. First order of business: find a mate, settle down, and stop using men for sex.Even big, gorgeous, lion-shifting, oh-my-what-big-um-paws-you-have men. Then again.
---
What do you think about this review?
Comments
No comments posted.

Registered users may leave comments.
Log in or register now!