"Four creative and unusual paranormal tales guaranteed to entertain."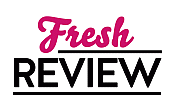 Reviewed by Sue Burke
Posted April 7, 2007

Romance Paranormal | Romance Anthology
Four top paranormal romance authors pool their considerable talent in this anthology sure to find a place on many readers' "favorites" shelf.
Maggie Shayne weighs in with ANIMAL MAGNETISM. Veterinarian Macy McNamara has a connection with animals that goes beyond her ability to heal them physically. Macy connects with her patients emotionally and psychically, as well. Not wanting to be labeled a nut, hard-nosed Macy keeps her special talents to herself. But when a dog comes in that's been shot during the commission of a serious crime, Macy knows she has to pass on the information she's gleaned from the injured animal's mind to the police. The problem is how does she tell the sexy detective investigating the case that she's a veritable Dr. Doolittle when it comes to animals and that her four-legged patient is the only living witness that can identify a serial rapist who's been plaguing their community?
In PARADISE by Meljean Brook, a vampire teams up with a Guardian to protect the festival town of Ashland, Oregon, when a demon gate opens in the community. Vampire Lucas isn't particularly happy, or comfortable, having Guardian "angel" Selah fighting at his side. Even though they presently share a common goal, it doesn't mean that the angel won't eventually decide he and his vampire community aren't a danger to the human race.
Wow! Wow! Marjorie M. Liu takes The Illustrated Man and makes it her own in HUNTER KISS. Demon Hunter, Maxine Kiss is the last in a long line of mystical warriors. A woman whose bodyguards actually live on her body during the day in the form of intricate tattoos. At night Maxine and "the boys" hunt. And what bad boys they are! When former priest Grant crosses their path, Maxine takes a shine to him immediately and saves his life from demons bent on his destruction. The boys like him, too. Of course they do, their survival depends on him, even though he doesn't know it yet. Grant has his own special skill when it comes to demons; one that Maxine isn't entirely comfortable with but fascinates her all the same -- just as the man now fighting at her side fascinates her. But Maxine has to be careful. Grant might mean survival for the boys, but their immortality is Maxine's death warrant. And Maxine isn't quite ready to go yet.
Poseidon's Warriors make a triumphant return in Alyssa Day's WILD HEARTS IN ATLANTIS. Warrior Bastien is sent to Florida to cool down a potentially dangerous vampire/shape-shifter situation. But Bastien is anything but cool when he's reacquainted with Kat Fiero, a National Park Service Ranger, who just happens to be a shape-shifter and his way into the negotiations. Bastien is a trained and hardened warrior, but despite all his grueling training, he can't keep his thoughts off the sexy woman he knows is off- limits to him.
It's so simple. Buy, read, enjoy. You want your hard-earned book dollars to be well-spent and here they will be. There are a lot of good choices for spring and summer. Do yourself a favor and make WILD THING one of them.
SUMMARY
"Wild Hearts in Atlantis" by Alyssa Day
Bastien can't believe Prince Conlan sent him to be the liaison to the Florida panther shape-shifter coalition. He's a warrior, not a politician. To make matters worse, the only woman who has ever seen behind the mask of calm he presents to the world is a half-breed shape-shifter - sworn enemies to the Atlantean defenders of humanity. But old alliances may be changing . . .
"Animal Magnetism" by Maggie Shayne
A hot cop trying to solve a string of rapes in his hometown; a lady vet who can talk to animals--including the dog who can identify the rapist; a desperate man who needs to silence them both.
"Hunters Kiss" by Marjorie M. Liu
Is the introduction to a brand new Urban Fantasy series about a woman whose body is covered in living tattoos -- her own personal demons to call on when the sun goes down, who both protect her life, and are destined to end it.
"Paradise" by Meljean Brook
Lucas Marsden has faced nosferatu before and survived, but he doesn't know how to defeat the demon who hunts the vampires in his community...But he knows exactly what he wants from the beautiful Guardian sent to protect them.
---
What do you think about this review?
Comments
No comments posted.

Registered users may leave comments.
Log in or register now!