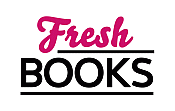 Summer reads begin in June!
Meljean Brook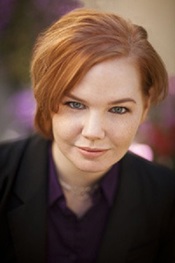 Pseudonym: Milla Vane.

Meljean was raised in the middle of the woods, and hid under her blankets at night with fairy tales, comic books, and romances. She left the forest and went on a misguided tour through the world of accounting, banking, and a (very) brief teaching career before focusing on her first loves, reading and writing--and she realized that monsters, superheroes, and happily-ever-afters are easily found between the covers, as well as under them. So she set out to make her own. Meljean lives in Portland, Oregon with her husband and daughter.
Log In to see more information about Meljean Brook
Log in or register now!
Series
Psy-Changeling | Iron Seas
Books:
The Kraken King, November 2014
The Iron Seas #4
Paperback / e-Book
The Kraken King Part II, May 2014
e-Book
The Kraken King Part VI: The Kraken King and the Crumbling Walls, May 2014
The Kraken King #6
e-Book
The Kraken King Part V: The Kraken King and the Iron Heart, May 2014
The Kraken King #5
e-Book
The Kraken King Part IV: The Kraken King and the Inevitable Abduction, May 2014
The Kraken King #4
e-Book
The Kraken King Part III, May 2014
e-Book
The Kraken King Part I, April 2014
e-Book
Guardian Demon, August 2013
Paperback / e-Book
Enthralled, July 2013
Paperback / e-Book
Riveted, September 2012
Iron Seas
Paperback / e-Book
Heart Of Steel, July 2012
Paperback / e-Book
The Iron Duke, January 2012
Iron Seas #1
Paperback / e-Book
Agony/Ecstasy, December 2011
Trade Size / e-Book
Heart Of Steel, November 2011
Iron Seas #2
Trade Size / e-Book
Angels Of Darkness, October 2011
Paperback
Steamlust, October 2011
Paperback / e-Book
Demon Marked, September 2011
Paperback / e-Book
Wild & Steamy, August 2011
e-Book
The Iron Duke, October 2010
Iron Seas #1
Trade Size / e-Book
Burning Up, August 2010

Paperback / e-Book
Demon Blood, July 2010
Guardians
Paperback
Demon Forged, October 2009
Demon #5
Paperback
Must Love Hellhounds, September 2009
Trade Size
Demon Bound, November 2008
Demon #4
Paperback
First Blood, August 2008
Paperback
Demon Night, February 2008
The Guardians #5
Paperback
Demon Moon, June 2007
The Guardians #4
Paperback
Wild Thing, May 2007
Trade Size
Demon Angel, January 2007
Paperback
Hot Spell, November 2006
Paperback
Hot Spell, November 2005
Trade Size