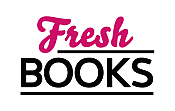 Yule Tidings -- Great Reads for December!
"Clairvoyant Cassie Palmer returns in another fast-paced fantasy."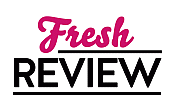 Reviewed by Sue Burke
Posted March 15, 2007

Karen Chance's second book in the Cassandra Palmer series, CLAIMED BY SHADOW, pretty much starts off where the previous entry, TOUCH THE DARK left off. Cassie Palmer is still the world's chief clairvoyant, albeit mostly by chance. She can claim neither superior knowledge nor experience, but for better or worse, the job seems to be hers.
The vampire senate still wants to control Cassie. Tony lurks somewhere in the background and Cassie has recently discovered that master vamp, Mircea, has put a geis on her -- a spell that binds her to him and warns off anyone else who might get too close to the protégé he's bent on controlling. Battle mage, Pritkin, continues to be very much a part of Cassie's story, helping and antagonizing her in equal parts. Her time-traveling evil adversary is still using the timeline to try and take out Cassie and anyone else, past or present, who might be useful to her. Cassie's spirit friends are all accounted for and in the mix, as well as an assortment of incubi, satyrs, wizards, witches, oracles, demons, the weird sisters and the list goes on!
Ms. Chance is a master at fleshing out her secondary characters and keeping her storyline moving at a lighting fast pace. Cassie remains the funny and smart heroine we came to love in book one. She thinks fast, stays one step ahead of trouble and has more on her mind than seduction, although the geis does keep her focused on Mircea whenever she's around him. Cassie solves her own problems and trusts her intuition. All the mages and mentors in the world can't shake her confidence in herself once she makes up her mind. This is a series well-worth getting hooked on.
SUMMARY
Clairvoyant Cassie Plamer has inherited new magical powers-including the ability to travel through time. But it's a whole lot of responsibility she'd rather not have. Now she's the most popular girl in town, as an assortment of vamps, fey, and mages try to convince, force, or seduce her-and her magic-over to their side. But one particular master vampire didn't ask what Cassie wanted before putting a claim on her. He had a spell cast that binds her to him, and now she doesn't know if what she feels for him is real-or imagined
---
What do you think about this review?
Comments
No comments posted.

Registered users may leave comments.
Log in or register now!