"Powerful legal suspense is riveting."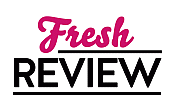 Reviewed by Anne Barringer
Posted July 14, 2005

Justice is supposed to be blind, but in an imperfect world, the blindness sometimes causes those depraved and hardened criminals to escape the punishment they so deserve. Nowhere is the system more flawed than in the area of abused and battered women. Criminal Court Judge Carole Cranston sees them get off, day after day, in her court of law and her hands are tied with ropes formed from the "letter of the law." Now someone's out to even the score. Though these unrepentant abusers have been set free, someone believes they should be eradicated and off the streets for good. All the victims are those who've been set free from Carole's courtroom.
Detective Nina Preston knows all about abuse. However, the law was written to be served, and she believes vigilante killers are just as bad as those who escaped justice. When her partner and ex-lover, Ray Barkley, gets involved with the beautiful confident judge, Nina is thrust into looking at whether her gut instinct is fueled by jealousy or reality. As the murders get more savage, so do the emotions between everyone touched by the hateful hand of abuse.
Ray's life is on the line and love has colored him blind. How long before someone innocent is tagged by this vicious killer's unreasonable appetite for revenge? Because sometimes you can't see the real culprit before you, until it's too late.
Flowers has given us much more than a captivating story here -- he's served a wake up call to failing judicial systems bogged down in mires of red tape and loop holes. Skillfully, he shows the different facets of abuse and how it affects the lives of the women slapped down by its hateful hand. From the hearth to the shelter, to those with money and without, his characters are real and powerfully touching. Victims reach out with their battered egos to tug at the reader's heartstrings and sense of outrage. However, it's a powerful mystery as well -- where figuring out who's taking out their rage on those escaping justice is not just simply compelling, it also activates reader's consciousness, causing a tug of war between what's right by the law and right by the victim. Page after page fuels this reaction until there's no way out of this conundrum even after the last page is turned. An A+ suspense/mystery with a touch of heartfelt romance to ease the topic no one wants to have to be a part of.
SUMMARY
Male batterers of women are being beaten to death by a bat wielding female vigilante. Each victim had recently been on trial for domestic violence-related charges, but was set free through plea bargains, technicalities, or acquittal.
Two Portland Police Bureau Detectives--Sergeant Ray Barkley and his partner Detective Nina Parker--investigate the killings. Among the list of suspects is Criminal Court Judge Carole Cranston, who presided over the trials of all the victims and has dark secrets she is in no hurry to share.
Barkley soon develops an attraction to the beautiful Carole, and vice versa, even as the case heats up and more signs begin to point toward Carole as the serial murderess the press has dubbed The Vigilante Batterer Killer.
Nina, who had a brief affair with Barkley, is determined to prove that Carole is the killer.
As the body count rises, no one seems safe. In the end, all the pieces come together in an exciting, page turning whodunit and why.
---
What do you think about this review?
Comments
No comments posted.

Registered users may leave comments.
Log in or register now!