"Old lovers, murder and amnesia make a this a page turner"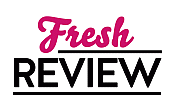 Reviewed by Rosie Bindra
Posted July 9, 2005

Waking up in a mental hospital without any knowledge of how she got there and why, Josie is sure of only one thing, she is not Michelle Andrews. However, no one believes her and she has no way of proving her identity.
Dr. William Hayes is the only person in the hospital who does believes Michelle is actually Josephine because sixteen years ago he fell in love with her in Paris. After failing to convince one of the doctors at the hospital that she isn't Michelle, he puts his career and his freedom on the line by kidnapping Josie and taking her to his brothers' secluded house in the mountains. Once there, he helps wean her off the drugs that have been steadily pumped into her body and tries to come up with some way to prove she's really the woman he knows her to be.
With the murders of two doctors that worked in the hospital Josie was being kept at, the police are busy trying to figure out if she's a cold-blooded murderer, an escaped mental patient or a kidnap victim. Josie knows in order to get her life back she's going to have to rely on Will, hide from the police and most of all, outsmart her double, who's determined to have her killed and take over her life.
DEADLY DOUBLE was an enjoyable read. There were a few things I didn't quite understand, like exactly why Josie Farrell wasn't able to sing anymore and how she could be afraid Will would break her heart again if she's the one who broke off the relationship in the first place sixteen years ago, thus breaking his heart. I found I didn't get fully engrossed in the book, as I tend to do with some others, but nonetheless still a good book. For everyone who's ever wanted a twin, there is a good lesson to be learned. You may get more than you ever bargained for.
SUMMARY
Instead of lounging in the luxury of her Atlanta home, Josie opens her eyes to find herself in a mental hospital with no memory of how she got there. Why won't they let her leave? Why do they think she's dangerous? And why does everyone insist on calling her "Michelle"?
Only one man believes that the beautiful imprisoned patient is Josephine Ferrell -- a doctor, William Hayes, who's willing to risk his career and his safety to help her escape. Spiriting the frightened young woman to a temporary sanctuary, they join forces in a desperate hunt for answers, keeping one step ahead of an intensive police manhunt for a missing patient they believe is a cold- blooded murderer.
---
What do you think about this review?
Comments
No comments posted.

Registered users may leave comments.
Log in or register now!