"An art history love story with a hint of mystery."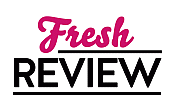 Reviewed by Lissa Staley
Posted July 4, 2005

Catherine Sergeant is so devoted to her work as a fine art appraiser in a British auction house that, after two weeks, she's still uncertain whether her husband Robert has actually left her. She continues going to work as if nothing has happened, and is only forced to face the truth after she meets handsome architect John Brigham while appraising an antique dresser at his countryside estate. While touring the home, Catherine recognizes a small object that John quickly tries to hide in his pocket. She's sure she saw a miniature painting by the Victorian artist Richard Dadd, whom she's always admired. Catherine returns to John's home to find out more about the painting and discovers that John has been collecting beautiful art to counter his own feelings of emptiness since his wife's death.
As John and Catherine become lovers, his tenderness begins to erase the pain of Robert's abandonment, and he helps Catherine discover how to live. To show the change he sees in her, John romantically compares Catherine to the girl reflected in the green glass mirror of a Richard Dadd painting, a reflection distinctly different from the woman staring into the glass. Catherine has written a book on Dadd, and enjoys John's knowledge about this obscure painter. Catherine finally becomes suspicious when she meets John's sister at an auction and realizes that he may be hiding secrets about his art collection. When his sister starts behaving strangely, and John is unexpectedly hospitalized, who can Catherine trust?
Ms. McGregor presents a carefully crafted novel populated by characters who are seeking meaning in their lives. Each character is defined by his or her relationship to art and the appreciation of beauty in life. To add some background and historical flair, vignettes from the life of Richard Dadd are interspersed throughout the novel, following the young genius as he paints from within an infamous mental institution. This beautiful and reflective story is pleasantly reminiscent of Tracy Chavalier's GIRL WITH A PEARL EARRING, although McGregor weaves a contemporary love story within the history of a Victorian painting.
SUMMARY
Catherine Sergeant is adept at going through the motions. After losing her parents at an early age, she buried her grief in the study of antiquities. Now, deserted by her husband without warning or explanation, she reports to work at Pearson's auction house, exchanging pleasantries with colleagues, never revealing her pain. Cocooned in loneliness, she couldn't be more surprised to find herself opening up to a total stranger–a new client, no less.
In widowed architect John Brigham, Catherine finds a kindred spirit. The two share a fascination with Richard Dadd, an early Victorian painter who lived most of his life incarcerated in an insane asylum. There he produced his most stunning works–works that have deeply moved Catherine and now draw her inexorably to John. Soon the two are falling in love.
The reawakening of passion in a woman like Catherine is more than John ever hoped for. But when she discovers his possession of an unknown Dadd, it is just the first in a series of revelations that leave her wondering if she knows this man who has shown her life's true beauty. For John, it may be a last chance to free himself from the priceless secrets he has been harboring too long. Secrets about a soul laid bare on canvas, and a legacy that could shatter all he holds dear in the space of a heartbeat…
A compelling blend of human drama, art, and history, this intriguing tale casts a spell that lingers far beyond the final page–and celebrates the strength we all must find within our hearts.
---
What do you think about this review?
Comments
No comments posted.

Registered users may leave comments.
Log in or register now!